An innovative new product promises to make your dog's poop go up in smoke.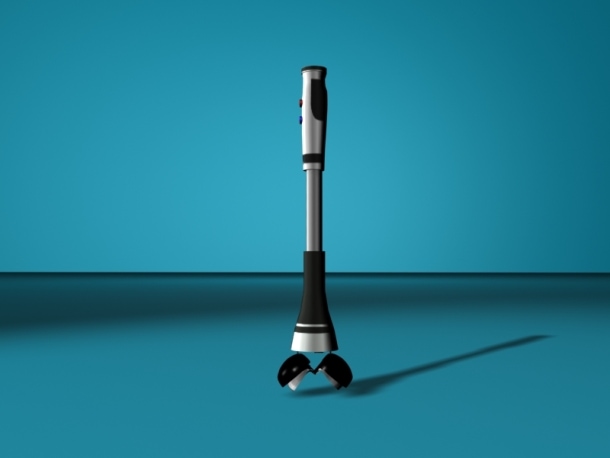 Israel-based Paulee CleanTec says the following about the AshPoopie, a 'magic wand' of sorts that is being marketed as a portable incinerator:
If you're tired of bending down to dispose of your dog's nasty, smelly poop in a plastic bag, help is at hand. AshPoopie from Pauli Clean Tech is the hygienic and green answer for disposing of your dog's mess. Before walkies, simply insert a cartridge containing the special AshPoopie capsules into your handy AshPoopie wand. When your dog poos, just press a button on the device and the arm of the AshPoopie opens and extends over the poop. Press the second button and the poop is scooped up. A capsule is then released from the cartridge and mixes with the poop at high speed. In less than a minute, your dog's smelly mess has been transformed into odorless, harmless ash.
See it in action for yourself. Is this the future of pet waste disposal?