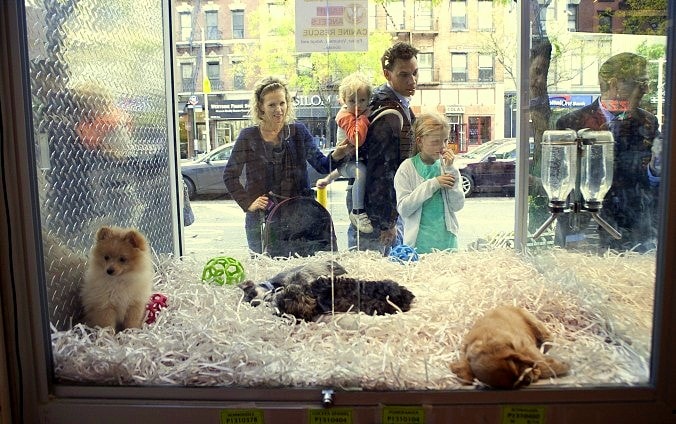 Last week Wednesday, the Boston City Council voted unanimously to ban pet shops within the city from selling dogs, cats, and rabbits that come from commercial breeders in an effort to crack down on puppy mills.
The "puppy mill bill" was signed into law by Mayor Martin J. Walsh, despite the fact that no Boston pet stores currently sell animals from commercial breeders.  However, Councilor Matt O'Malley said that a chain of pet stores that does wanted to expand in Boston, and now this will put a damper on their plans.
"This is a very important piece of legislation that goes after the inhumane factories known as puppy mills," O'Malley told the Boston Globe. "It will also prohibit the sale of dogs on the street corner or in parking lots."
Boston pet shops currently work with animal shelters and rescue groups so people can adopt perfectly wonderful animals instead.
The ordinance made one exception, for Jim Gentile, owner of the Pet Shop in Allston, Massachusetts. He will be allowed to breed rabbits until next year, at which time he may go out of business.
However, animal lovers who believe it's wrong for humans to act like pimps and to turn a profit by whoring out animals are celebrating this new law.
"We're really excited that Boston continues to be a leader in animal protection," said Kara Holmquist, director of advocacy for the Massachusetts SPCA.