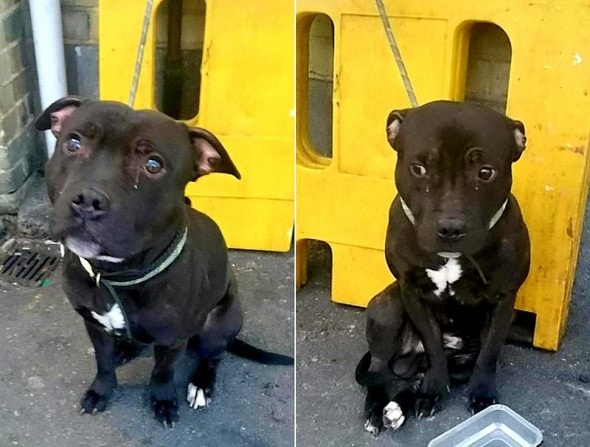 Last week a dog who looked like he was crying was dumped at a railway station in England, but thankfully he has been rescued and will hopefully find a better home.
A man tied the Staffy mix up at the Eastbourne Railway Station in East Sussex, left a plastic bin with some water and jumped into a taxi and sped away.
The sad and confused dog sat alone for hours, crying anxiously until passersby reported him to staff members, who had him taken in to a local kennel.
They are trying to locate his owners, hopefully only to charge them with abandonment, and already hundreds of applications have come in to adopt.