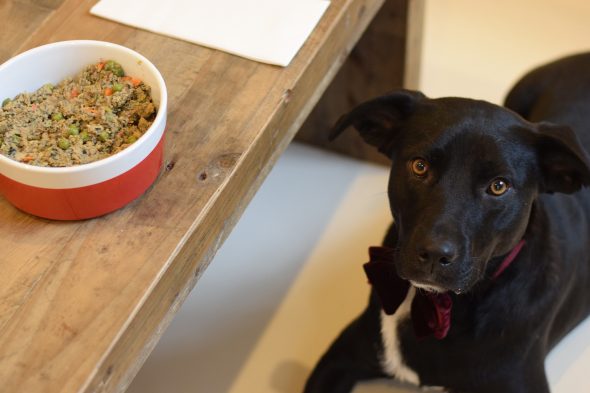 Sometimes it's because you don't have a date, and no date is better than the date you have … but your dog's company? That NEVER disappoints!
The folks at the Ollie dog food company — which delivers human-grade eats right to your door — recognize this. And so they're encouraging dog lovers to have a "fancy night in" with their special fur baby by donating three of its meals to shelter dogs across the country for every doggy date photo animal lover's post on Valentine's Day!
How do you make sure these adoptables get a great meal?
Snap a pic of you and your pup enjoying a fine meal on Feb. 14. Add the hashtag #doggydinnerdate. For each adorable pic up on social media Ollie will give three meals to local shelters including Mr. Bones and Co, so shelter dogs can dine divine while they wait for their forever homes…. <3