Sometimes cats can annoy their canine siblings, but sometimes they are just so stinkin' cute together.  See these dogs donning some feline apparel.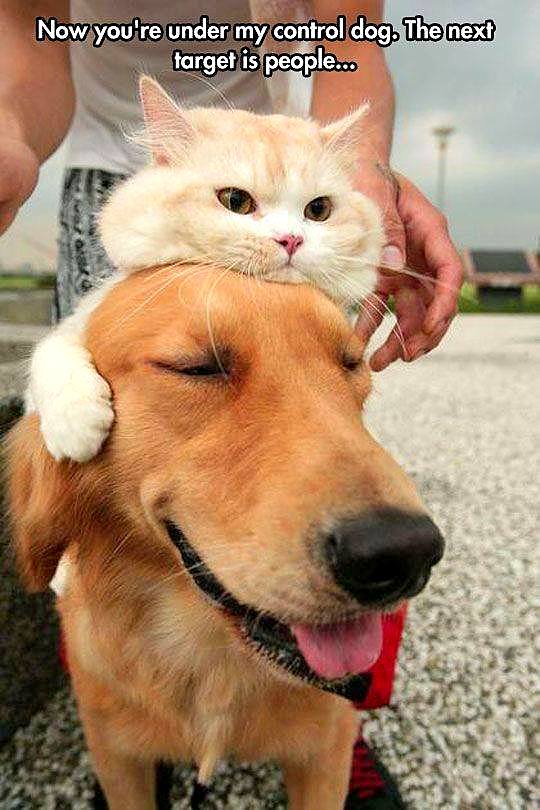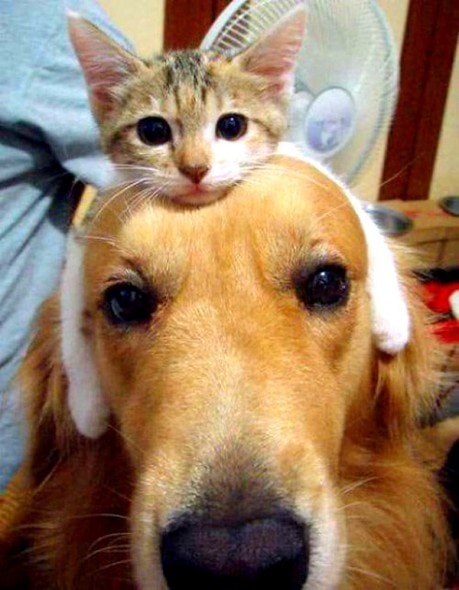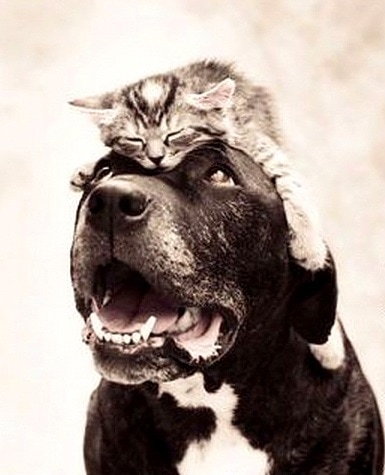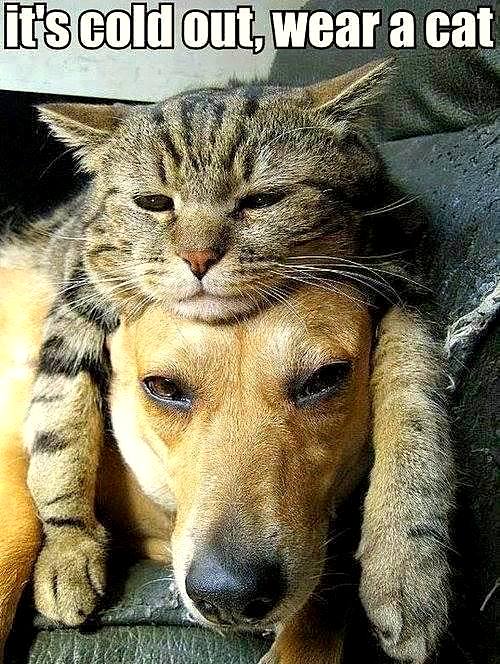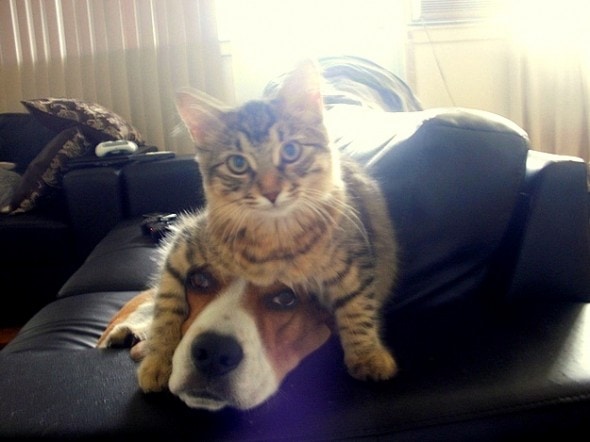 And sometimes the dogs get even!  To see more kitties, check out our sister site, www.lifewithcats.tv
Life With Dogs does not own the right to any of these images.  All photos found using Google Images.