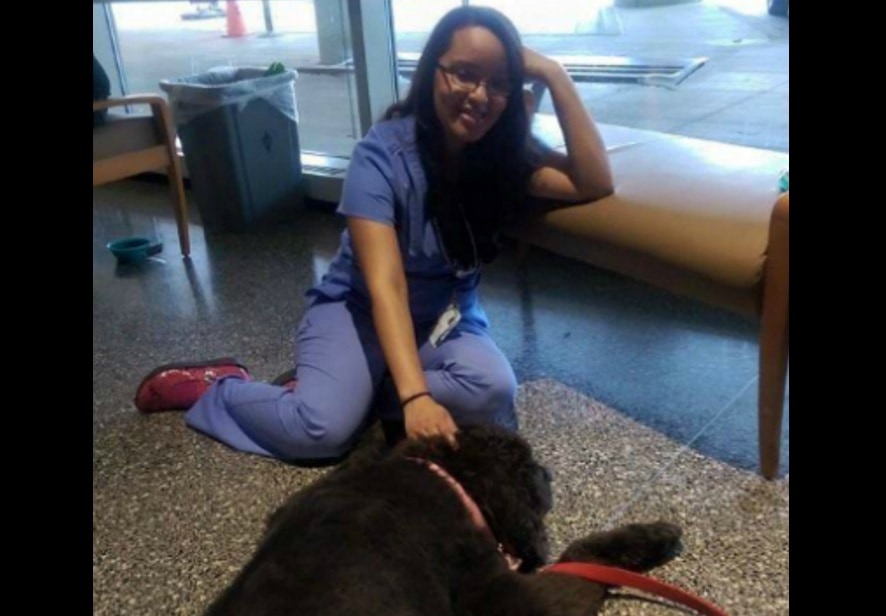 Recently, we've seen quite a rise in the number of therapy pets in the world.  They've been lauded for their ability to seeming get humans through anything one may find overwhelming, and are everywhere.  Now, a Chicago hospital has employed a therapy dog, but the dog isn't for the benefit of the sick people in the hospital, but for the staff.
Doctors, nurses and other hospital staff have many tasks thought out their day of work.  As we all know, not everything that goes on in a hospital has a happy ending, and some people, especially when sick and in pain, can be difficult, and hospital staff can sometimes have a high turnover rate, due to stress.
So, to try to help people out when they are feeling almost to the breaking point at work, the hospital had brought in Minnie.  Minnie is a labradoodle mix, with the softest, fluffiest fur ever according to those she helps.  Staff get to spend some private time with her, and almost everyone that's taken part is reporting lower stress levels, and more satisfaction with their jobs.
Minnie is making a big splash at the hospital, and we believe that we'll be seeing even more therapy dogs popping up all over the world.  Do you have a therapy dog?  Someone the help you through the rough patches?  Share you therapy dog stories with us here in the comments section below, or on out Facebook page.