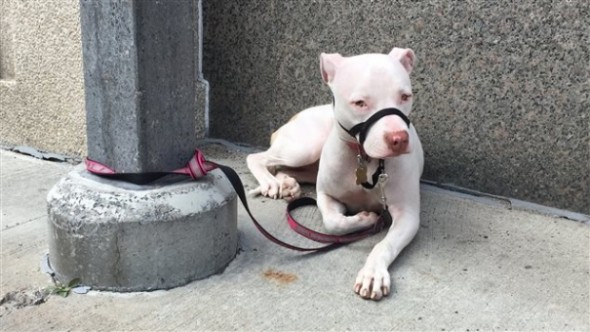 ATTENTION FELLOW DOG LOVERS!  The city of Montreal in Quebec, Canada is about to adopt harsh new breed specific legislation, and your fellow dog lovers from there are asking for as many signatures on a petition to stop this before it goes too far.
Many are concerned about the harshness of the legislation, which could see a lot of dogs in the city euthanized just because they're a bully-breed.  The mayor says that the idea is not to punish citizens for having a particular breed of dog, so much as a "type" of dog.
"If you conform to the conditions, if you do what you have to and respect the procedure, you can keep your dog," he said.
The city says that it will define pit bulls as:
Staffordshire bull terriers.
American pit bull terriers.
American Staffordshire terriers.
Any mix with these breeds.
Any dog that presents characteristics of one of those breeds.
Those with dogs fitting this description, or deemed to fit this description by an "expert," will be outlawed, and anyone with one needs to acquire a special permit if they want to keep their dog.  The law also will specifically forbid people convicted of any violent crimes from having pit bulls, which is actually a good thing.
The SPCA in Quebec says that they're very concerned with how everything will play out.  They've warned the city that despite seeing these same laws enacted in other places all over, and the laws have done little to nothing to help with the problems they're supposed to solve.  It also leaves shelters and rescue organizations in the lurch, as once the dogs can no longer be adopted out, there's almost nowhere for them to go. Some might get rescued and taken to other places with BSL, but there's just too many to do that for all of them.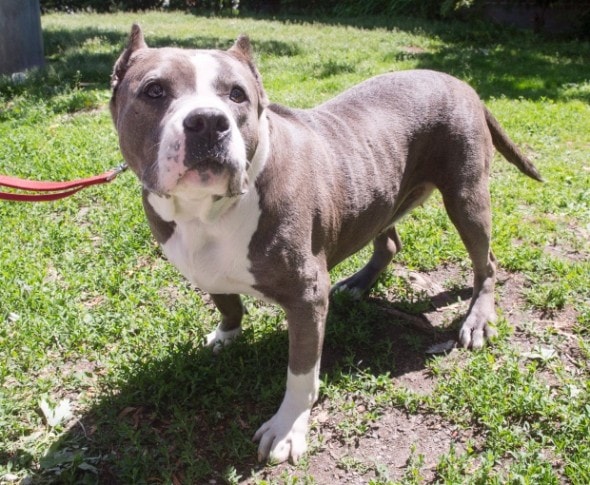 "Adoptable, healthy and behaviorally sound puppies and dogs that come through the SPCA will be condemned to death," said Alanna Devine, the SPCA's director of animal advocacy.
If you'd like to help in the fight against BSL in Montreal, there are two different sites that you can visit for information.  You can click here to be taken to the Safer Kinder Communities page.  You can click here to go to the petition site.  This affects all of us because, despite the statics showing that the laws are ultimately just expensive and ineffective, the more places that adopt BSL will only serve to entice other cities to do it as well.
A special thank you to the readers of Life With Dogs that sent us the information and links to share with this story.  If you live in the Montreal area and want to know the ins and outs of the law, this article has everything you're going to need to know about the upcoming BSL.