Devin Crouch, like many other new moms, was camera-crazy with her baby boy.  But in every shot she took of Carter, family dog Toby insisted on photobombing.  Now the adorable pair are an Instagram sensation!
Toby is a rescue dog – adopted into the Crouch family when his owner had to move and could no longer keep him.  Husband Jake convinced Devin to give him a trial period, but it didn't even take that long for him to become a member of the family.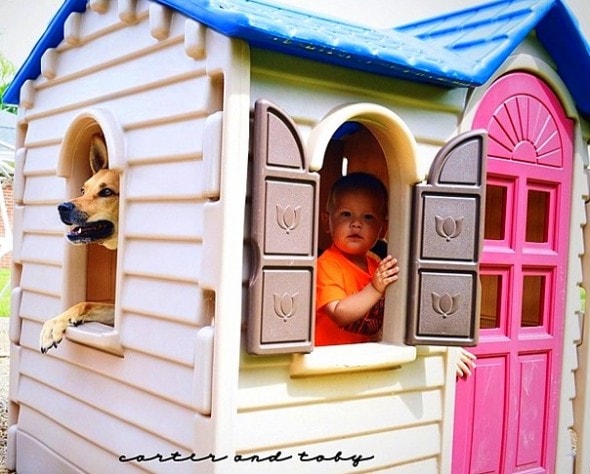 Within a year, Devin learned she was pregnant.  Midway through, Toby became hyper-protective of her.  When Carter was born, Toby instantly bonded with him, happily assuming the role of chief protector of his newest and most helpless family member.  The love was mutual.
"Carter was very good at tracking him, just with his eyes," Devin explained. "When he was learning to crawl, he would lean forward to get closer to Toby.  Once he was crawling, they were inseparable."
The two became so close, in fact, that Carter's first word was "dog."  Devin loves sneaking up on them and getting candid photos, but the boys have no problem donning a hat for a special picture.
"My dream would be to publish a book so we could pass along profits or portions of it to help rescue," she said. "This is so good to show people that he is a rescue dog, but he's good with kids."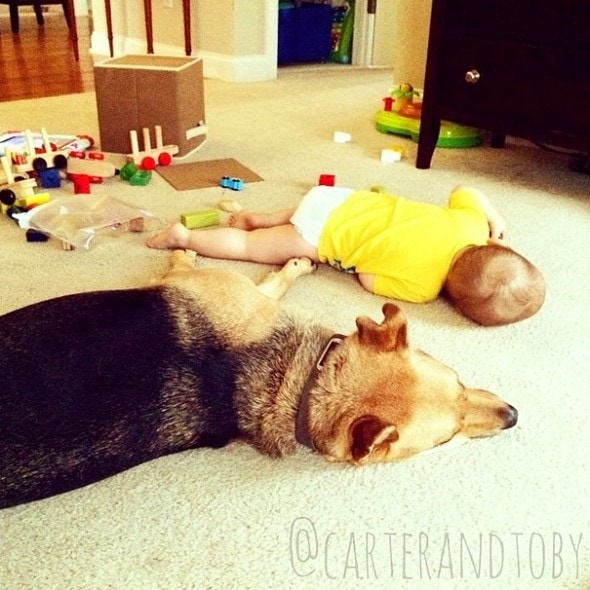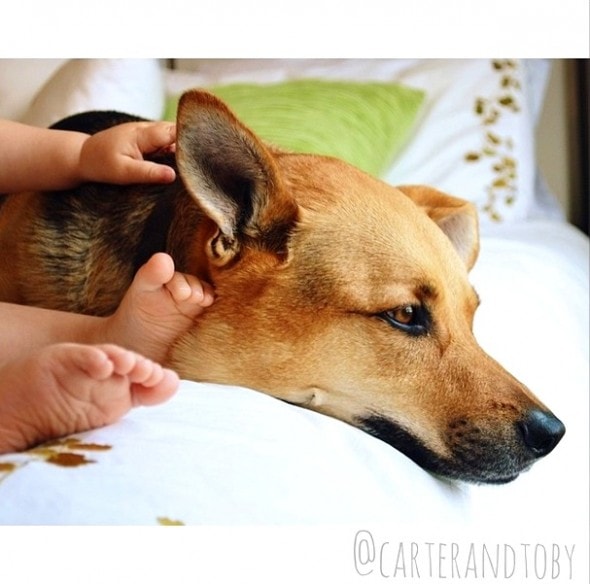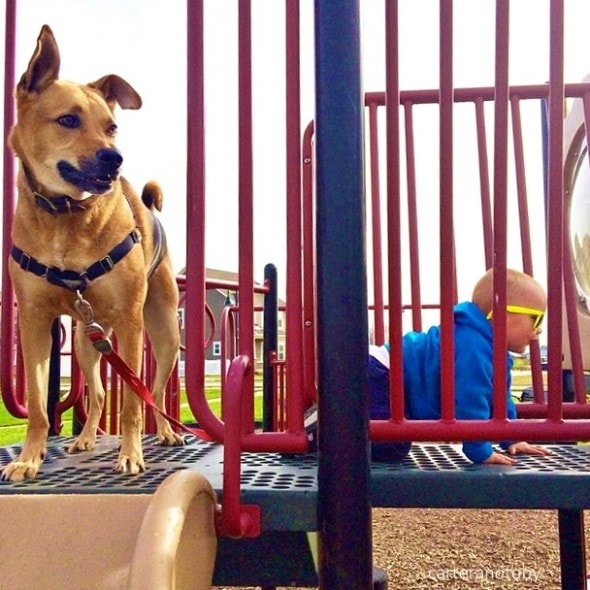 To see more of these cuties, follow them on Instagram!