After years spent struggling to free her canine partner from a kennel at Camp Pendleton, Megan Leavey was reunited with Rex today in a retirement ceremony held in his honor.

Leavey, who was previously Rex's handler, had written a letter to Congress requesting to adopt Rex since he was being forced to retire due to facial paralysis. Red tape prevented a reunion for years until a final push by Senator Charles E. Schumer freed Rex.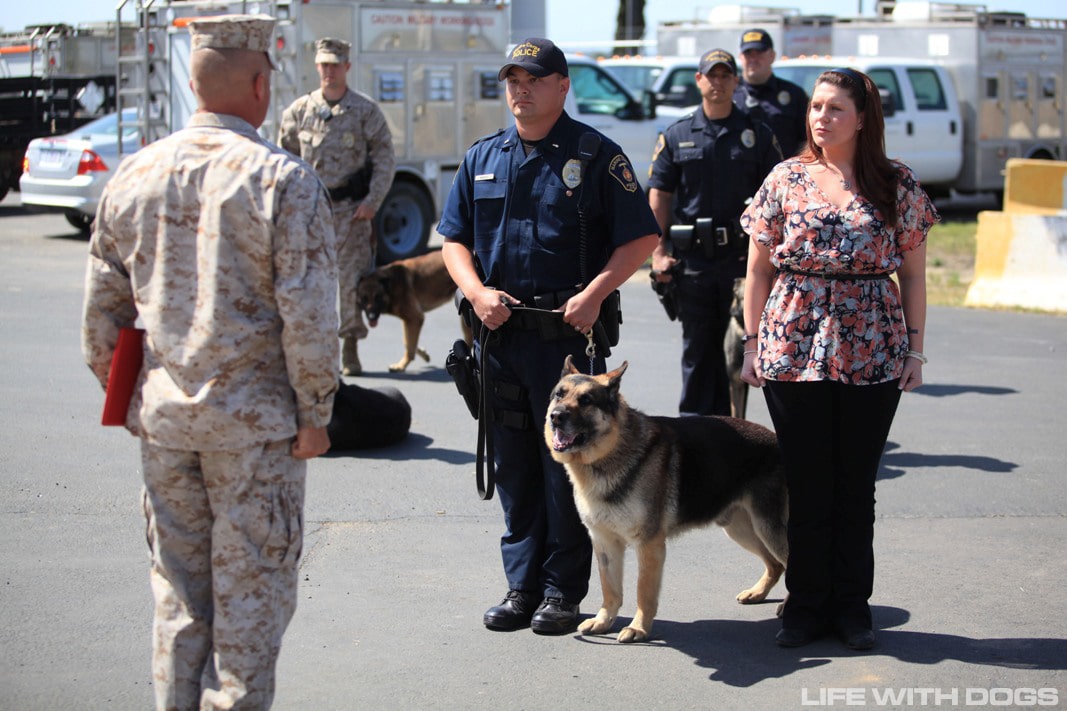 Rex served in three combat deployments and provided over 11,575 hours of military working dog support consisting of over 6,220 vehicle inspections during random anti-terrorism searches.



Rex was constantly put in harm's way during multiple firefights, mortar attacks and improvised explosive device searches during Operation Iraqi Freedom. After a job well done, Leavey said Rex is due for a little R&R. "He's done his duty. It's time for him to relax," she said.