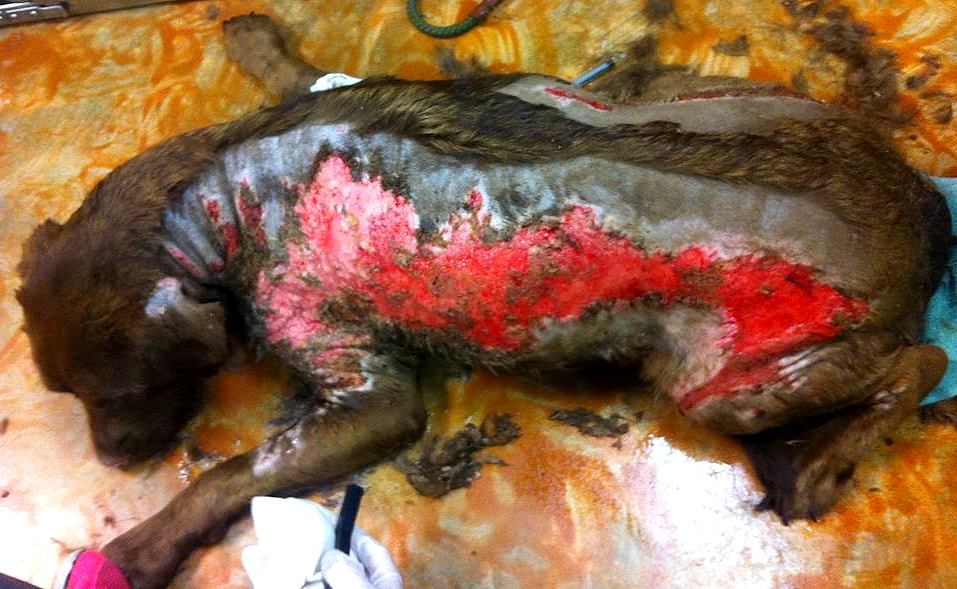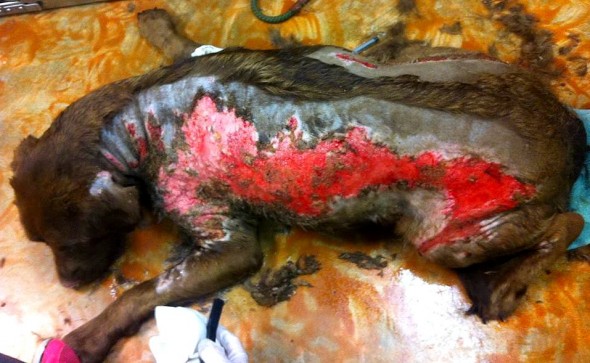 We're very sorry to have to share such a graphic image with you, but there isn't another one to be found.  This isn't an abuse case – Gracie suffered terrible burns when her home caught on fire.  She is currently being treated at the Weston Lakes Animal Hospital in Florida, but her family lost everything, and cannot afford the medical expenses on their own.  Can you help?
From the WLAH:
"Gracie is being treated at Weston Lakes Animal Hospital. She is currently receiving help from the hospital. She had most of her body burned when her house caught on fire. Her parents lost everything in the fire and now Gracie needs help to continue her long road to recovery."
Matt Pelton and his family lost everything in this devastating house fire in Davie, Florida.  The insurance only covered his landlord's belongings, so now he must start from scratch.  The single father has been living from job to job, so paying for the soaring vet bills while trying to recover his losses is going to be difficult.
"Considering all this, Gracie is doing well, but the treatment is very expensive," Matt said.  "Thank God the hospital was working with us – I highly recommend anybody to take their animals there.  They take such good care of us and her."
In addition to seeing his poor Gracie suffer these horrific burns, Matt is now facing another hardship:  his mother, back home in Ohio, is currently battling a cancerous tumor that is causing liver and pancreas failure.  All of this is overwhelming.
"If at all possible, please help with Gracie and the gofunds for the house," Matt pleaded.  "I'm currently on my way to Ohio to see my mom before she passes away.  It's been a rough couple of months."
If you would like to help with Gracie's medical bills, please CLICK HERE.
If you would like to help the Peltons rebuild their lives, please CLICK HERE.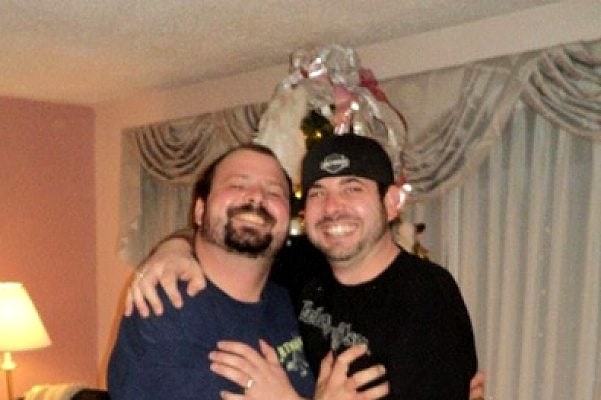 Matt with an old friend.