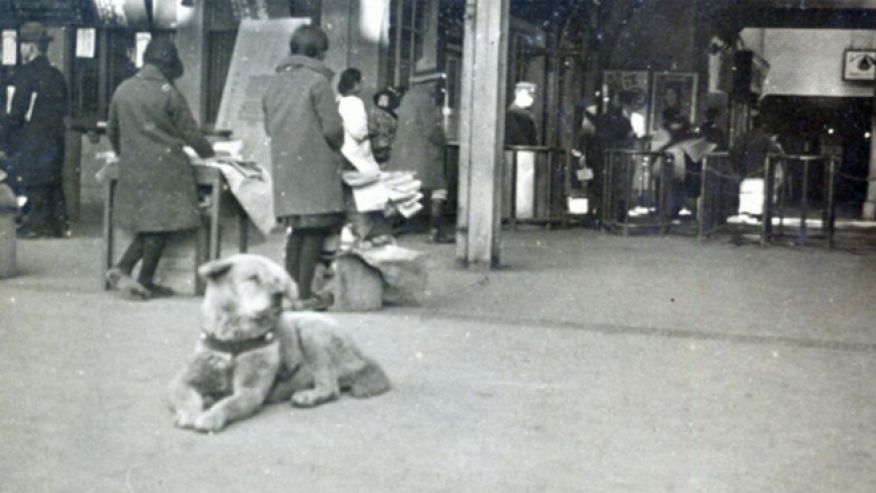 Every dog person knows who Hachiko is.  In case you do not, he is a world famous dog, known for holding loyalty to his human, even well after his human passed away.  Recently, a photo of the world famous dog not seen by the public before, has surfaced.
In the photo, one can see Hachiko around 1934.  He's sitting near the Shibuya railway station.  He's waiting for his human to come home via that same subway station as always.  Only at this point, his human had passed away.
Nevertheless, the dog stayed there, every day, waiting.  Now we don't know about you, but that's what we call loyalty.
The photo was taken by Isamu Yamamoto, who has also since passed away.  Yamamoto's family came across the photo while cleaning Yamamoto's former home.  It is a unique photo to be sure.
Most photos of Hachiko depict him with other people, or are a close-up.  This is a photo of the whole scene as it happened, all the way back in the 1934.  A statue commemorating the heroic dog's loyalty has been erected in that same spot you see in the photo.  Hachiko is a bit of a local legend, and a world wide sensation.
"Hachiko was a familiar sight to those living near Shibuya Station.  I hope the photo my father took will be preserved carefully," Yamamoto's daughter, Yoko Imamura said.