Mission
Here at Life With Dogs, our mission is to provide our readers with honest, well-researched, helpful advice on all aspects of dog ownership, from fun ways to bond with your furry friend to training and care tips.
Who we are
Life With Dogs started life as a personal blog that's blossomed into an amazing online community that informs, educates, and entertains millions of dog lovers worldwide.
Now, we're a collaborative team of experienced dog owners and industry professionals dedicated to providing our readers with up-to-date advice and information on all things dog-related.
What we do at Life With Dogs
Our experts use their combined experience and skills both in dog ownership and dog-related professions to produce original, interesting, thought-provoking, informative articles to educate and entertain pet parents of all ages and abilities.
We use our extensive knowledge of veterinary medicine, canine nutrition, daycare, fostering, and adoption to bring you practical advice and helpful dog care tips.
In addition, we scour the net to bring you the most entertaining videos and photos on the web!
When were we founded?
Since we launched Life With Dogs, we've worked to grow our website, adding thousands of fascinating, high-quality articles and videos every week.
Now, we're continuing to strive to create many more excellent pieces of content to help dog owners grow their understanding of canine care.
Who runs it
At Life With Dogs, we're more than simply content creators! Our team is made up of real dog owners with many years of experience in keeping, training, and caring for dogs.
Our team includes veterinary surgeons, animal behaviorists, doggy daycare specialists, dog trainers, veterinary practice managers, dog shelter experts, nutritionists, and more.
Meet Our Pack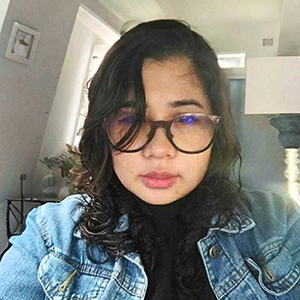 Jove Estrada
Website Operator
With a 7-year tenure in the media sector, Jove has amassed significant expertise in content editing and creation. As the operator of Lifewithdogs.tv, she is devoted to producing captivating content which offers valuable resources for pet parents.
As a devoted pet parent to five rescue dogs and two cats, Jove's passion for animals is immense! Over the years, she has become a trusted and respected authority within the canine community.
Jove's mission is to raise awareness about animal welfare and educate people on how they can make a meaningful difference in their communities through small acts of kindness. She continually seeks innovative methods to spread joy through her work in the media industry!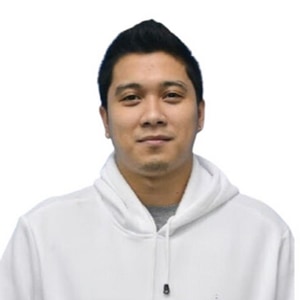 Jay Estrada
Content Manager & Editor
Hi there, I'm Jay, a lifelong dog lover and expert in dog care. I have over 7 years of experience in dog ownership and have dedicated my life to learning about the best practices for keeping our furry friends happy and healthy.
Throughout my years of experience, I have gained a wealth of knowledge on all aspects of dog care, including nutrition, training, behavior, and health. I have also worked closely with veterinarians and other dog care professionals to expand my knowledge and skills.
As a content creator for this dog care website, I am passionate about sharing my knowledge and insights with fellow dog owners. My goal is to help dog owners provide the best possible care for their furry companions and to build strong, lifelong relationships with them.
Ryan Gornez
Content Manager & Editor
With a 5-year background in the publishing industry, Ryan has honed his skills and expertise in writing, editing, and managing content for various publications.
Ryan's passion and love for animals, especially dogs and cats, extends beyond his professional life. He is an animal person and an advocate for animal rights. Ryan is actively involved in joining events that promote awareness and support for animal welfare.
Ryan's goal in working for Life With Dogs is to produce content that celebrates the joy of pet ownership while providing readers with valuable insights and information.
How to Contact Us
You can contact us by posting your questions and comments under each article on our website. Alternatively, reach out to us directly via our Contact page. If you have a great story, video, or photo of your dog, we'd love to see that too!
You can reach many thousands of dog owners by advertising on Life With Dogs. Contact us to find out more.
You may also reach us through the following email addresses:
[email protected] – General questions or comments
[email protected] – For advertising
[email protected] – Notice an error or have feedback about our website
[email protected]– For things like support and billing.
If you prefer to reach us by phone, you can contact us at (306) 993-2768.
If you would like to send us a letter, please mail it to Found First Marketing Inc., 200 – 1965 Broad St., Regina, Saskatchewan, Canada, S4P 1Y1.
Social links
We're active on social media, too, so you can join the Life With Dogs team on Facebook, Twitter, Instagram, and Pinterest. We'd love to see pictures of your canine companions, so why not come and share them with us?
About Found First Marketing
Life With Dogs is owned by Found First Marketing, a small digital publishing company, and is run by a dedicated team of professionals with many years of experience in dog care, training, and the veterinary profession.