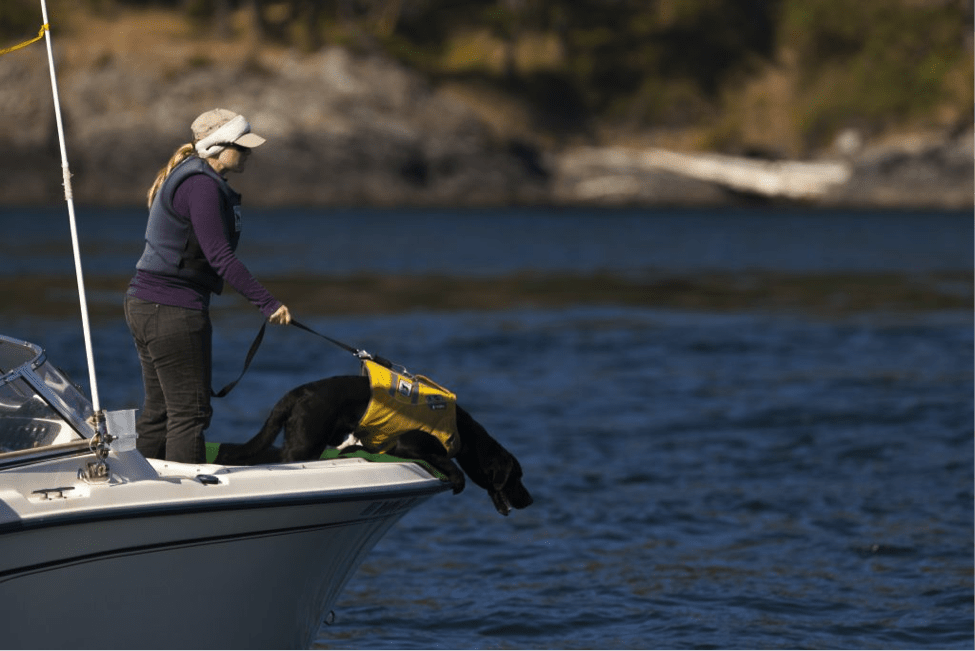 Tucker, a black Labrador mix, was found as a stray on the streets of Seattle. Tucker has a unique skill though and these days he spends his days on a boat in the San Juans about two hours northwest of Seattle working with marine biologists.
Tucker is the only working dog who helps marine biologists tracks Orca Whales. His unique sense of smell allows him to track the scent of Orca feces in open water. He can track it up to a mile away. Although not a skill most would desire, Tucker has been invaluable to the marine biologists, who are able to monitor the health of the Orcas through the feces.
Marine biologists have been tracking Orcas in this region for decades, but Tucker has made the job easier. Unlike narcotics-sniffing dogs that lead humans around by a leash, Tucker is restricted to a boat and must signal where he wants the boat to go. Tucker uses subtle signals, such as leaning to one side to help direct where the boat needs to go.
"The slightest twitch of his ear is important," notes Elizabeth Seely, a trainer has worked with Tucker for four years.
Seely works with a nonprofit group called Conservation Canines. The groups focus is on dog-assisted research on behalf of endangered species.
Though Tucker has a special skill and works hard, he is still a playful dog at heart. He is fixated on an orange ball tied to a rope. He gets to play with the ball as a reward when he successfully tracks the Orcas.
Though Tucker spends his days on a boat out in the ocean he does not like to get wet and will not go swimming, preferring to stay dry and play with his ball.