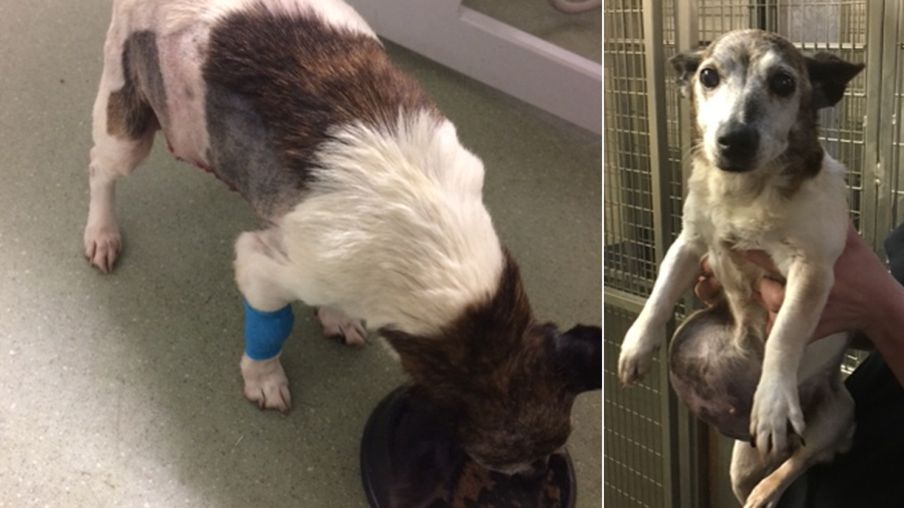 An abandoned, female Jack Russell was found back on the 7th of January in Dagenham in the UK.  When she was brought into the South West Essex RSPCA, she had a massive tumor growing on her belly, and was in an immense amount of pain.  Fast forward to today and she is in much better health and spirits, and is now looking for a forever home.
The little dog was in really bad shape according to people with the RSPCA.  She was in such a state when found, than many of the RSPCA's officers were really angry about the state she was left in, and would like nothing more than to find out whom is responsible for leaving her in that condition.
The gigantic tumor attached to her belly weighed over 1.2 kilograms!  That's two pounds for you non-metric readers!  It was so big that it was dragging on the ground while she would be walking, and was very, very painful.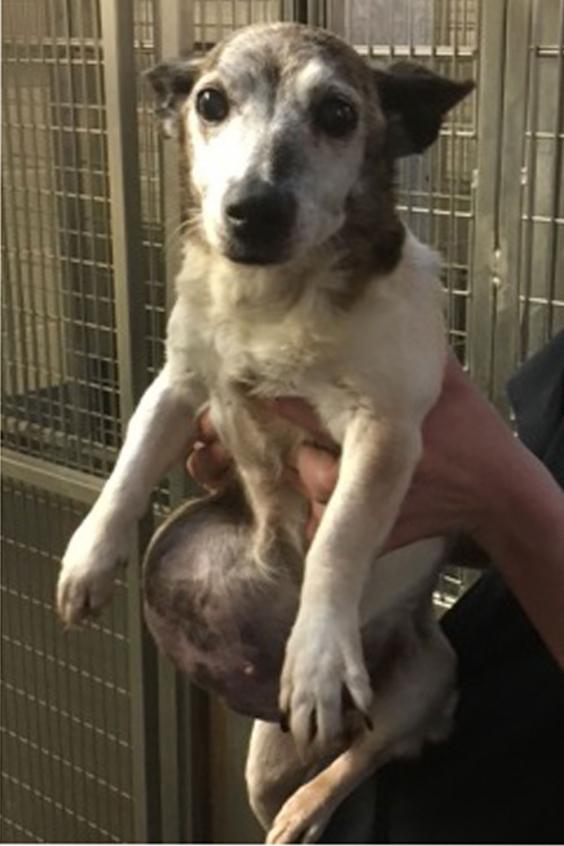 The wonderful people with the RSPCA have taken to calling her Beautiful Brilliant Betty, and she is such a sweet dog.  One of her rescuers, RSPCA Inspector Mitchell Smith said, "Poor Betty was in a terrible state when she came to RSPCA Essex South West branch.  She was suffering with the early stages of cataracts, had poor hearing and was in need of some dental work.  Unfortunately, she was also not neutered and did not have a microchip so we don't know where she came from.  She was covered in fleas and the tumor had started to ulcerate where it had dragged on the floor due to its size."
Vets have removed the tumor from Betty, and are still helping her with all of her ailments.  It's a long and difficult road to go, but Betty seems determined to make a real try at having a good life again.  Now, all she needs is a forever home with some people that will love her, and make her "feel like one of the family."
If you'd like more information on Betty, or any of the wonderful animals waiting for you at the RSPCA, you can click here to go to their main page, or click here to see their Facebook page.