Breeze, a six-year-old Bichon Frise from Memphis was stolen from his front yard and held against his will for nine days in a stranger's home, but an anonymous tip helped get the pet back into his owner's loving arms.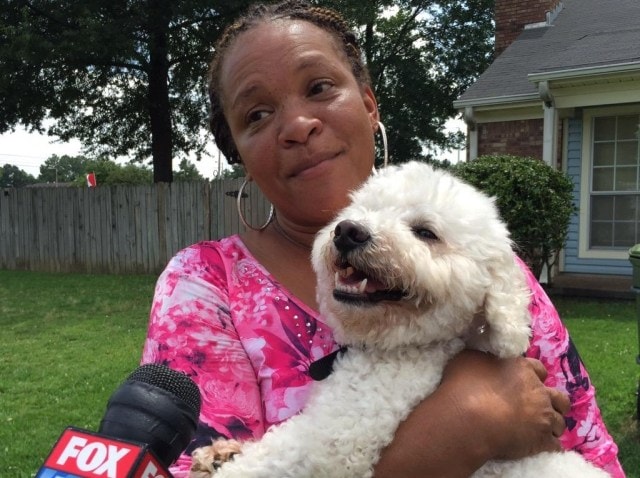 Dog owner Rita Jones said that on June 28, 2015, she let Breeze go out to the front yard to potty, but a few minutes later when she went to check on her dog, the pet was gone. She searched the home's surrounding area and did not find her dog, that's when she knew someone had taken him.
Jones was devastated but nevertheless she printed fliers to post in her neighborhood, checked local shelters and used social media to spread the word about her missing pet.
Nine days later the woman received an anonymous call with information about her pet. A female caller said she knew exactly where Breeze was.
Right after learning the address, Jones contacted Memphis police and with the help of authorities the pet owner questioned residents about the whereabouts of her pet.
"A little boy sitting in the yard said he did not have my dog," Jones told My Fox Memphis. "The police told him to go open the door. He open the door and [Breeze] came to the door. I screamed and hollered so loud, me and my friend we just hollered as loud as we could and we got him back. It was just a joyous moment for me."
In recent years, dognappings have increased in the Memphis area and for authorities it is very common to help pet owners locate and retrieve their stolen pets.
For Jones and Breeze, there was a happy ending, but there are so many other pet owners that have yet to reunite with their missing pets.