Nearly 1000 dogs headed for restaurants in South China were spared on Saturday when 200 animal activists came to their rescue. The activists stopped three trucks packed with the dogs  after a social media campaign brought the plight of the caged animals to light.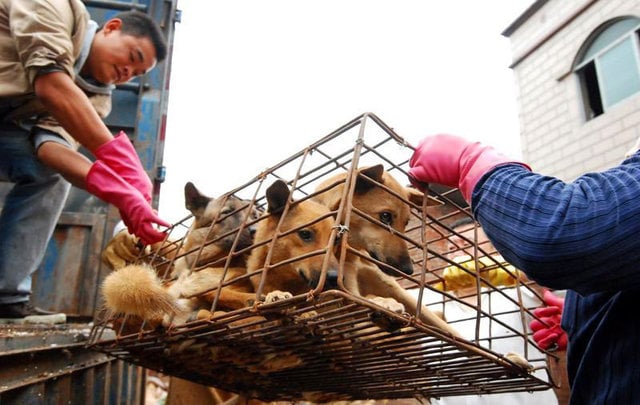 The dogs were being transported to market, but activists engaged the dog trader, Tang Daguo, in negotiations that would last two days and ultimately cost the rescuers over $12,000 when they were forced to purchase the dogs in order to save them.
Eight dogs died in their cages during the standoff, and the remaining dogs will be cared for by the SCAPC and LHARC in Chengdu. They are being treated for malnutrition, dehydration and broken legs caused by overcrowding.
The consumption of dog and cat meat remains fairly common in China, but the increasing popularity of pets, and constant pressure from activists may impact that in the long-term. Just last month, a popular dog meat festival was canceled following protests, and earlier this year activists negotiated the release of over 500 dogs bound for meat markets after blocking a highway to prevent the passage of the trucks carrying them.
Tang Daguo has promised to get out of the dog trading business.