Lola and her fur sibling Lexi lived in Okinawa, Japan, with her adoptive family the McKnights, but when the family relocated back to the United States Lola went missing. Thanks to a community of animal lovers, the lost dog spent just a few nights alone in her new homeland.
Senior Airman Rob McKnight doesn't know how to thank the community of strangers that came together to find and rescue his beloved pet Lola. McKnight adopted the dog while he was stationed in Japan with his family, and this June the family moved back to Wisconsin.
Lola and Lexi made the trip to their new home on June 9, 2015, they were staying with McKnight's parents in Colgate, Wis., but two days after arriving Lola went missing.
The Air Force mechanic couldn't imagine coming to his new home and not have his pet there to greet him, and when animal lovers from Colgate heard the pet was lost they came together to help the McKnights and local authorities find Lola. On June 16, 2015, just five nights after disappearing, Lola was found.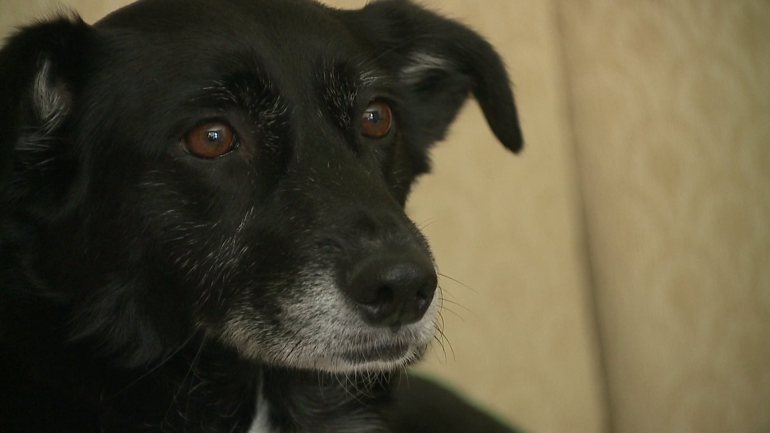 "It was a hot dog and a loop leash. That's all it took," McKnight told Fox 6 Now.
Volunteers covered hundreds of miles searching for the lost dog and when spotted, the pet was lured with a tasty hot dog.
"You know, you don't come across animal lovers like that very often — that are just willing to drop everything and go out and help a single family and we are very blessed to have that," said McKnight's wife, Alissa.
Lola lost a few pounds and had injured her paws while on the run, but with some TLC and lots of food she is expected to make a full recovery.