When 82-year-old Perry Boore's Arkansas home went up in flames on Wednesday, his primary concern was not for himself, but for his dozens of orphan dogs.  He risked his life to save them by running back inside two or three times, and now his neighbors are all pitching in to help care for the 100 or so dogs who survived.
"I lost some of my puppies, my puppy dogs," Boore cried.  "I lost so many."
But the heroic man did save many others.  For the last 20 years, he's dedicated his life and his property to Perry's Orphan Sanctuary, where about 120 stray dogs are homed.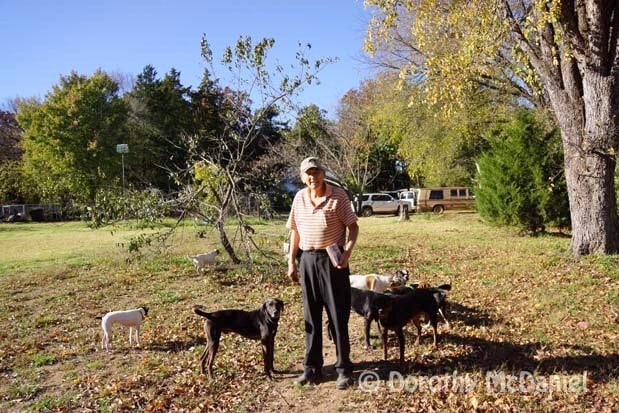 Neighbors Wendy Maher and Mike Dunn help care for the pups.  Maher was tending to some of them outside when she saw Boore racing out of his home.
"He came out and smoke was just pouring out of the house" Maher explained to The Baxter Bulletin.  "He tried to go back in and I wouldn't let him and I said, 'You can't go back in there – you're going to die!'"
They ran back to the house to open the door and let more dogs escape.  Maher then hurried to her house to call 911.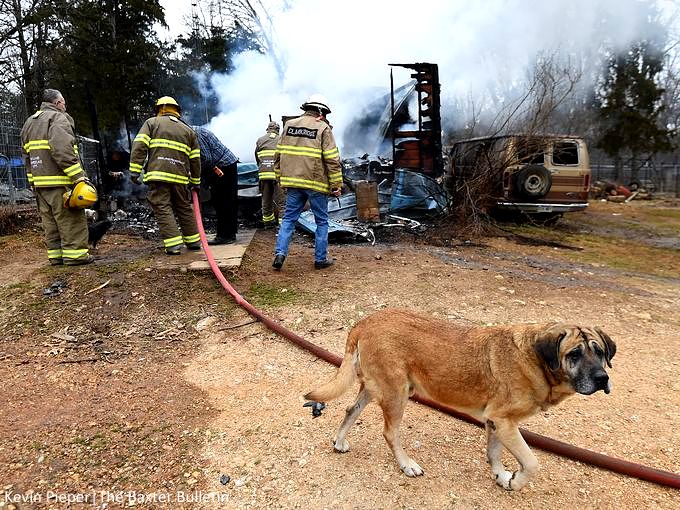 "There were some little ones that didn't make it, and it breaks my heart," Maher said.
Oakland-Promise Land Volunteer Fire Department Chief Lucy Soltysik was one of the first to arrive on the scene, and said the house was already engulfed in flames.  Boore told her a propane heater exploded.
"He was burned on the forehead and the face and had ingested fire from being in the house," Soltysik told KY3 News.  "He had run in the house two or three times to rescue dogs."
Boore was airlifted to the burn unit at Arkansas Children's Hospital in Little Rock.  Because of the pain, he has been heavily sedated.
"I know he's going to be broken-hearted, because I know he's just sitting there thinking about the ones that didn't make it out, because he loved them like they were children," Maher lamented.
She and some other neighbors corralled most of the remaining dogs (a few may still be missing).  They have now taken over their care and are working tirelessly to find homes for the dogs.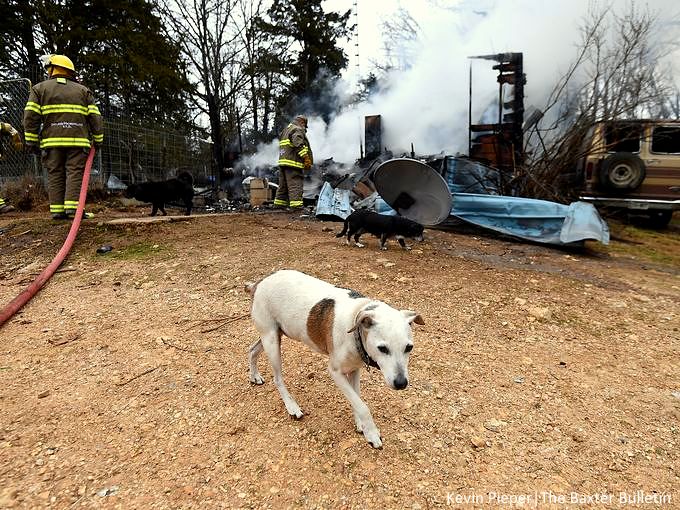 "It's always been [Boore's] hope to get these dogs adopted," said Maher.
"We have pretty much everything we need to maintain the dogs and the kennels," Dunn said. "The place has water, so we're good there."
But with dozens of dogs on the property, food goes fast, so help is needed keeping them fed.
"There's about three bags of food here right now," Maher said. "Those dogs blink and that food will be gone."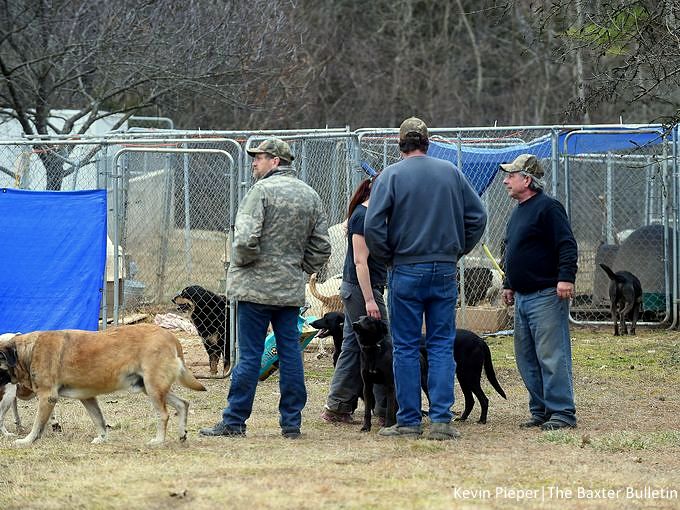 Boore gets his food from Gregg Farm Services, which is currently accepting donations.  You may call 870-481-5165 for more information.
If you would like to adopt a dog, please contact Dr. Snodgrass of the Baxter County Animal Clinic at 870-425-4525.
If you would like to donate to the online fundraiser, please CLICK HERE.