The Harry Potter star was recently seen juggling the leashes of a mess of dogs in NYC's Bryant Park, causing some to wonder if he's gone on acting hiatus to become a dog walker, or if he's just a zealous animal lover.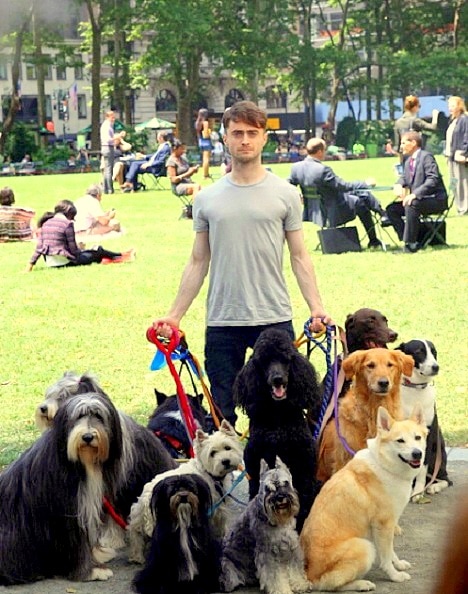 When asked by a fan if Radcliffe was playing a dog walker, Judd Apatow tweeted, "Not true!  He was just walking his dogs!"
But the cat – or dog, in this case – is out of the bag.  Radcliffe was just filming some scenes for Apatow & Amy Schumer's newest comedy, Trainwreck, due out in 2015.