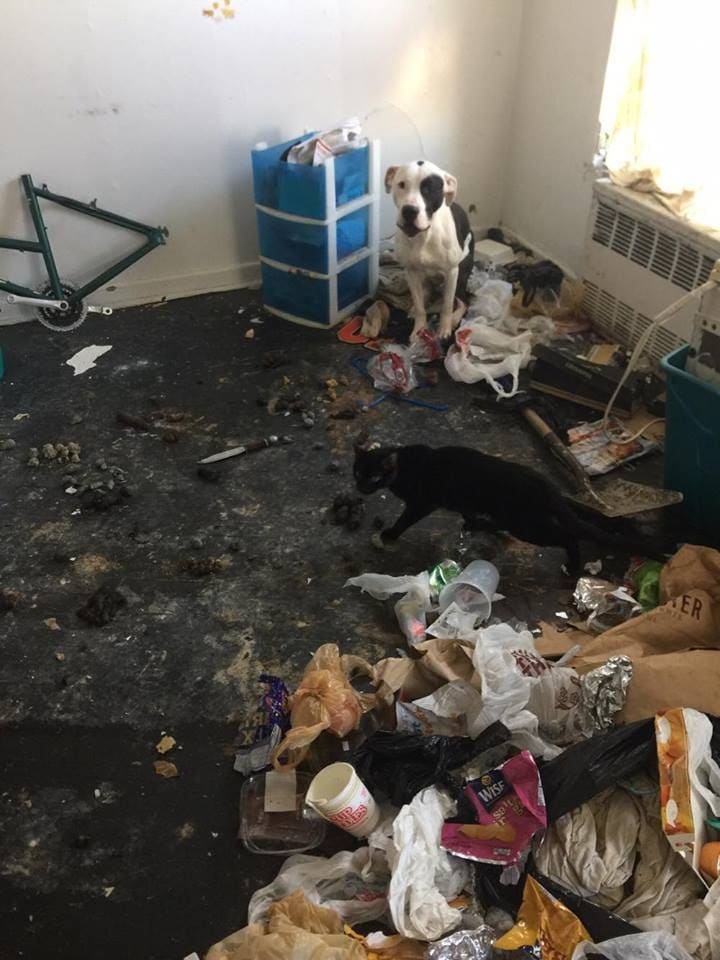 Reggie and Sylvester are a dog and cat duo that were recently rescued by Rescue Dogs Rock NYC from what has got to be the most horrendous conditions we've ever seen.  Unfortunately, the bonded pair had to be separated from each other for a little while but once they were back together again, it was all kisses and wags from both of them.
The apartment they were living in was brimming with garbage and feces.  There was all manner of junk everywhere, and the place looked a lot more like a scrap yard than an apartment people would be living in.  The smell in the place was almost too much to bear for the rescuers, who had been trying for quite some time to rescue these two.
"You needed a gas mask to go in there — it was so awful," said Stacey Silverstein, co-founder of Rescue Dogs Rock NYC.  "I've seen pretty much the worst of the worst. But this was pretty bad."
Neighbors of the apartments knew of Reggie at least, and many of them have called animal control quite a few times.  Regardless of what people would say, animal control either couldn't or wouldn't do anything about what was going on.  They didn't even take Reggie after someone called to say they could hear someone beating on him inside.
It wasn't until after the woman in the apartment was arrested that anyone was actually going to do something about them.  The building superintendent was going to have animal control come and remove them, but someone living nearby fosters for Rescue Dogs Rock, so they were called in and the pair were rescued.
They were separated from each other for a little while at the shelter.  Although Sylvester was in much better medical health than Reggie, they both needed immediate medical attention.  However, once they were both medically cleared, they were reunited at the shelter, and the video of it is just too cute to be missed.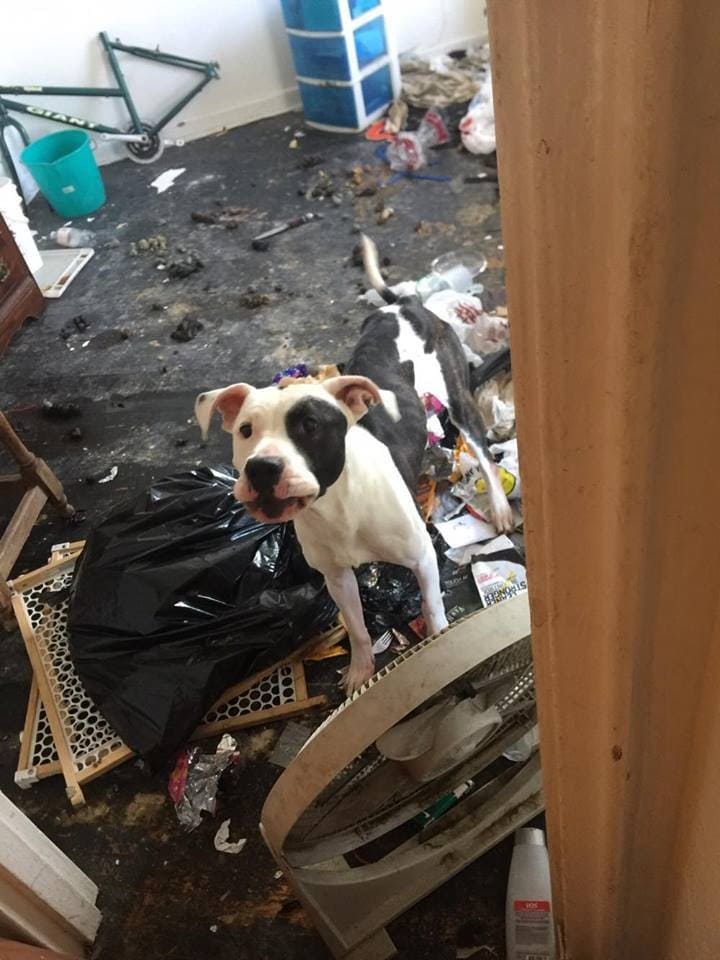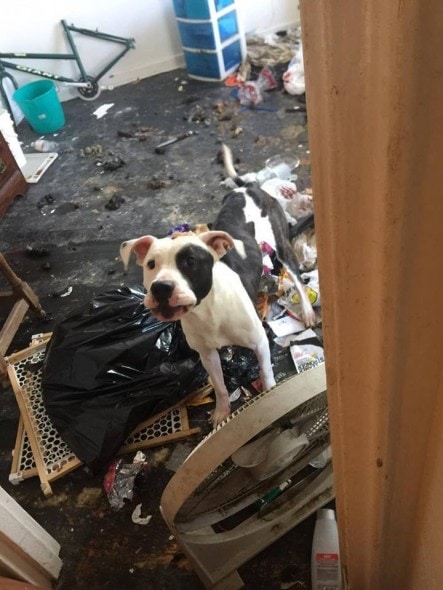 The rescue group wants to adopt them both out together.  It's very clear that they are a bonded pair, and should be kept together.
"They have a great foster home to go to when they're ready," Silverstein said.  "Our intention is to keep them together.  We think they deserve to be together. They're obviously fully bonded."
If you would like to help with Reggie and Sylvester's recovery, or for more information about them or Rescue Dogs Rock NYC, click here.