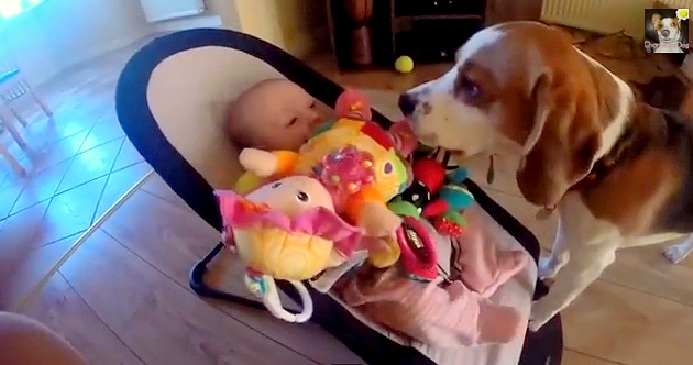 If you haven't seen it yet, here it is:  the dog who apologizes to a baby for stealing her toy – by bringing her every one of both of their toys – and then some!
"My Baby and dog are still best friends," CharlieDaDog says on YouTube.  "Charlie tries to apologize my daughter for stealing her toy.
"When Charlie takes any of the Laura's toys he always gives it back.  We keep her toys in the basket, but he loves to open it and bring it to her (WITHOUT ASKING).  That's why we decided to record these moments and put it all together to one video! We use music in it because we speak Polish (language which not all people can understand) and when we speak the video wouldn't be so great.
"I put on Facebook some short video from that day, to prove [to] people we don't force him to do what he is doing.  It wasn't planned or staged, I just wanted to record my Laura and Charlie [and] how they play fetch for a first time and this one shows up."