In Mexicali, México, a loyal dog hopped on the back fender of an ambulance when paramedics came to aid the dog's owner who had fainted. The canine traveled outside the ambulance for 9 miles before it was let inside the emergency vehicle.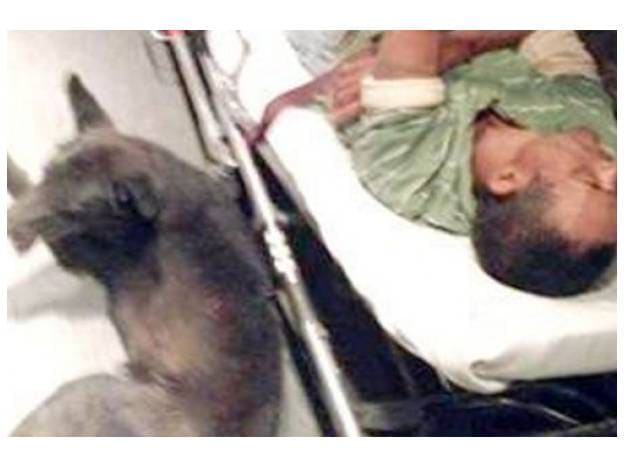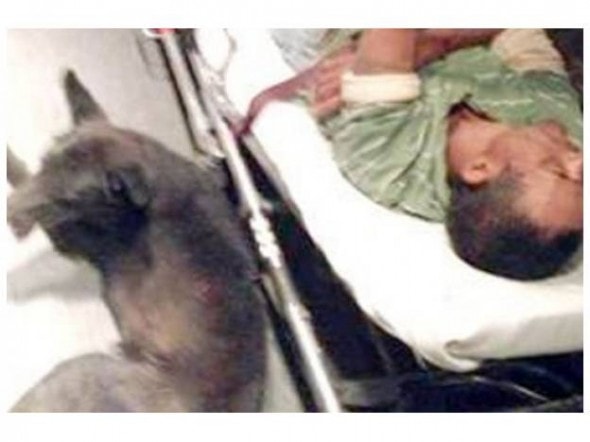 According to Mexicali firefighters, emergency personnel were called to the scene when the man lost consciousness.
Paramedics placed the unconscious man inside the ambulance and took off to the hospital. However, they did not realize the patient's dog had remained at the scene, and hopped on the back of the closed ambulance when the car drove away.
Passing vehicles on the road tried signaling the ambulance driver that there was an additional passenger traveling on the outside of the car.
Paramedics assisting the man looked out the back window and saw the loyal canine balancing his body on the back fender and the back door. Immediately the emergency responders stopped the vehicle and opened the door to let the dog in.
The patient regained consciousness, saw his pet inside the ambulance, and called the dog by his name 'Capitán' (Spanish for captain).
It is incredible what Capitán is willing to do to show his loyalty.  He refused to let his master go to the hospital alone and risked his own life on the back fender of the ambulance. This shows that dogs are truly man's best friend.