On January 20, 2016, when Amtrak police officers were called to the accident scene where a dog was hit by a fast moving train in Baltimore, no one thought the animal had survived, but to their surprise, a white, female mixed-breed dog was clinging to life. The victim had a severed hind leg, a mangled tail and excessive blood loss, but against all odds, she lived.
Today she is known as Miracle Molly. Train workers stopped all moving trains and Officer Kevin McMullen found her inside a train tunnel. Amtrak personnel cared for her while Baltimore Animal Control came to remove her. She was then transported to a veterinary clinic.
BARCS Animal Shelter was contacted and they stepped up to help the critically injured dog.
"It's heart-wrenching to think about what Molly must be thinking," posted BARCS on their Facebook page. "The confusion of what happened, the excruciating pain and the trust she had to put in complete strangers. She's made it this far, and we are committed to saving her."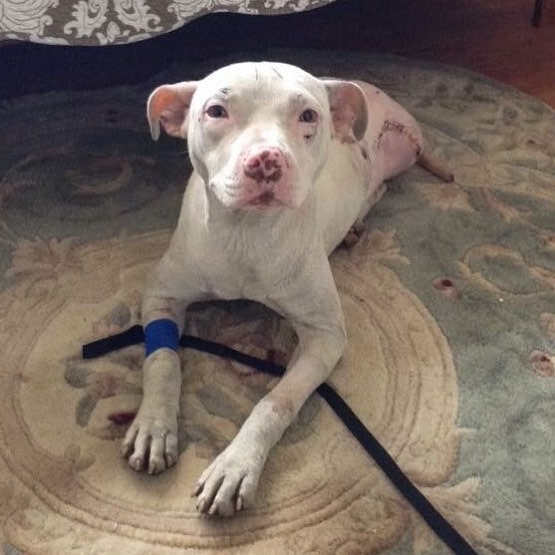 The miracle dog underwent emergency surgery. Her hind leg was beyond repair and had to be amputated, the lacerations on her body were cleaned and closed up, and her mangled tail was fixed. The exposed artery from which she lost more than half her body blood was also repaired.
BARCS says saving Molly's life was possible thanks to the generous donations animal lovers make to their Franky Fund for Medical Care. Today, the thankful and loving dog is in foster care, recovering very well.
Hundreds of people have shown interest in adopting Molly, including Officer McMullen, who seems to have a special bond with the dog. However, the little lady is not ready to move to her forever home yet, but when she does, BARCS will ensure she goes to the right home.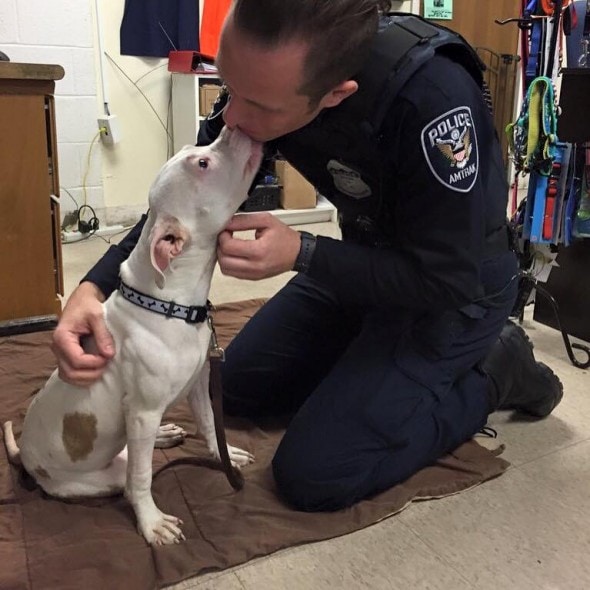 Learn more about BARCS, the amazing work they do and the many other animals under their care looking for a forever home. Consider making a donation to the Franky Fund for Medical Care to help many other animals just like Molly.