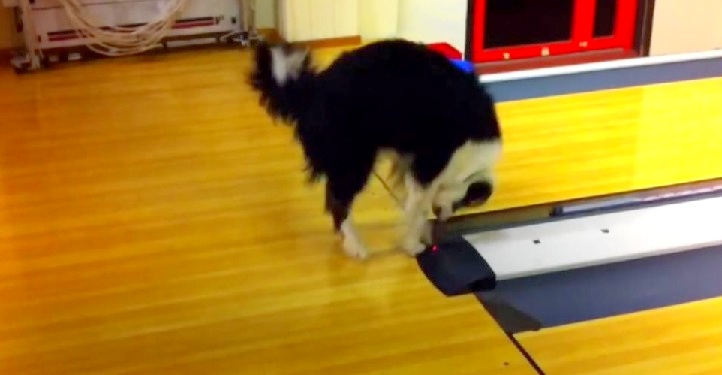 You might say this dog has no business being anywhere near a lane – he's not even wearing bowling shoes!  But he just loves setting off the foul line buzzer…
If you don't bowl, in many alleys there are motion activated sensors that buzz when someone steps over the foul line – a surefire way to keep potential cheaters from becoming repeat offenders.
In 2012 the video surfaced of this Border Collie in a Norwegian bowling alley.  Now it's going viral, and it's easy to see why.  The buzzer doesn't go off every time he goes near, but when it does, is he ever in for a shock!  Not physically – he isn't injured in any way, and he's having so much fun that he keeps going back for more!
It's kind of reminiscent of that kid you grew up with who wouldn't stop licking 9V batteries…