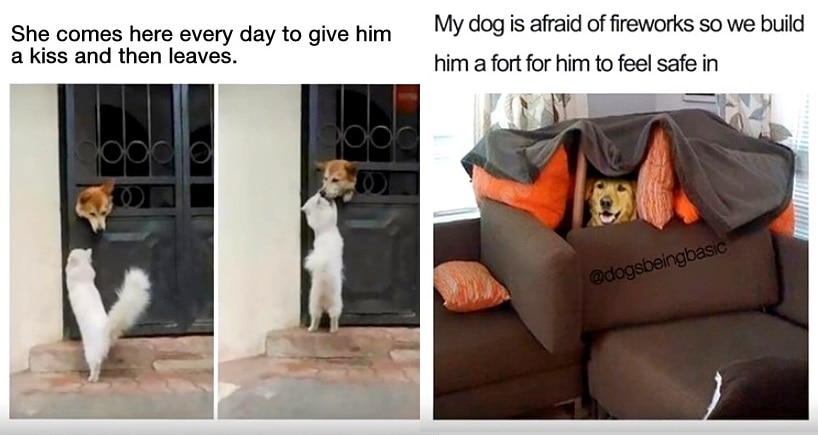 Some of these will have you "awwww"-ing so hard that you're gonna want to make sure you're in a house all by yourself…. on an island…. in Antarctica.  Well, unless you're not ashamed to be bawling or snort-laughing away over dog memes!
Unfortunately some of the captions are cut off, but you'll probably still get the point!
While the puppy and maternity photos are cute, we here at Life With Dogs strongly encourage spaying and neutering.  There are thousands of perfectly wonderful shelter pets who won't be going home today because someone wanted to buy a puppy or a kitten instead.  Don't shop – adopt!