CNY SPCA rescued a 5-year-old female pit bull-boxer mix from Syracuse, New York, after they received reports that the dog was living chained-up in an attic.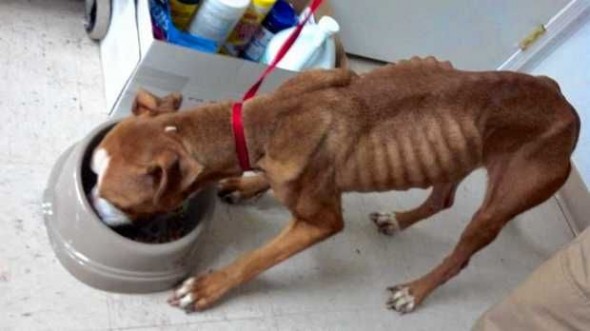 When animal rescuers arrived at 2426 E. Genesee St., on October 8, 2013, they found Coco in deplorable conditions. The pet was starving and living in her own feces.
Coco weighed 40 pounds when seized from the property, her healthy weight should be around 65 pounds.
CNY SPCA Executive Director Paul Morgan said Coco is under the care of veterinarians and they are helping her gain weight. Vets are studying her condition to make sure she has no underlying medical issues.
Authorities identified Coco's owner and abuser as 40-year old Melani Freeman. She is being charged with three counts of animal cruelty including improper confinement, failure to provide medical care and failure to provide proper sustenance.
The CNY SPCA needs donations to help cover Coco's medical costs. Those interested in helping Coco and other animals under their care can contact 315-454-4479 or visit cnyspca.org.