When a bag of kittens was dumped and run over in traffic on a rural Iowa highway, a dog named Reagan rushed to their rescue.
Iowa's Raccoon Valley Animal Sanctuary is home to two kittens who owe their lives to Reagan. Three months ago her owner called the sanctuary seeking help after pulling two live kittens out of a Meow Mix bag that her dog had found in the road.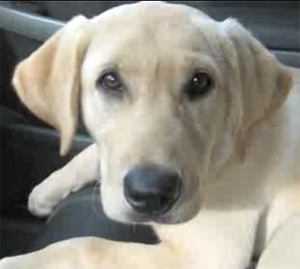 "It was gruesome, quite gruesome because the kittens…there was a litter of 4 or 5 of them and you couldn't tell if there were 2 or 3 (in the bag) they had been run over by a vehicle. It was not a pretty sight," said Linda Blakely of the Raccoon Valley Animal Sanctuary.
The fact that Skipper and Tipper even survived is difficult to explain, but one thing is certain: had Reagan not found them, they likely would have died on the spot. The yellow lab literally dragged the bag out of the road. Then she dragged it all the way home. And cried until her owner opened it. Reagan's owner could hear faint cries from the bag, but said she was completely unprepared for what she found.
After recovering from the shock of finding the kittens in that bag, Reagan's owner called the sanctuary and brought them in. They were weak and required bottle feeding every few hours, but both have recovered fully and are thriving at the sanctuary. They are also available for adoption. Blakely says they probably never would have made it off that road were it not for the love of a dog.
"The instinct of the dog was to nurture and not kill. With all the blood some dogs would have responded to the scent. Reagan the dog is a hero," says Blakely.