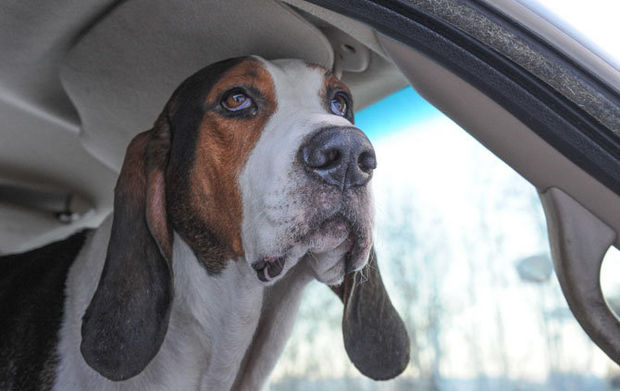 James Bellesfield is alive today thanks to his dog, Snoop. When the home Bellesfield rents caught on fire early Thursday morning there were no smoke detectors. The only thin to alert Bellesfield to the life-threatening fire was Snoop, who helped them escape the burning home just in time.
Bellesfield was sound asleep on Thursday morning in the Williams Township, Pennsylvania home he rents. A fire broke out quickly engulfing the second floor where he slept, likely caused from a fireplace.
There were no smoke detectors in the home, but the one thing Bellesfield did have on his side was Snoop who woke him up to alert him to the danger. When Bellesfield woke up he realized he had very little time to get out of the house.
With barely anytime to escape Bellesfield tossed Snoop out the second-floor window and then jumped out the window himself. Both were unharmed.
"He wouldn't be here if it wasn't for this dog," said Bellesfield's girlfriend.
When firefighters arrived on the scene they saw flames shooting four feet out of the second-floor windows. The home was destroyed in the fire, which is still under investigation.