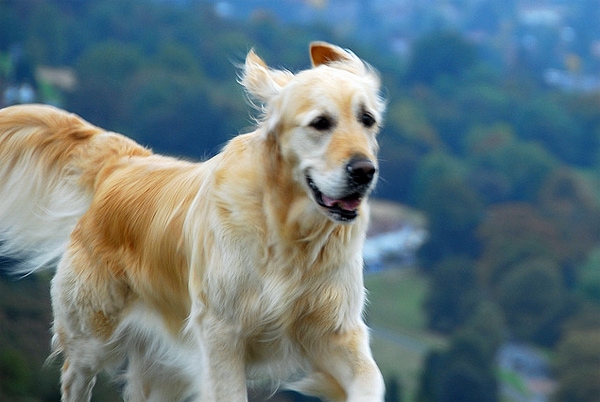 Madison, WI. police say a dog came to the rescue of it's owner, thwarting an attempted sexual assault in a city dog park.
Early Tuesday morning a 36-year-old woman was walking her Golden Retriever in the off-leash exercise section of  Sycamore Park on the city's east side when she heard someone approaching behind her.
"The next thing she knew, a man reeking of alcohol had his arms around her and was grabbing at her chest," said Madison police spokesman Joel DeSpain.
The woman screamed, and in a flash her dog came to her rescue, posturing and growling at the attacker. One look at the menacing canine was enough: the perp turned tail and ran.
"The dog knew its owner was in trouble and came growling, barking and gnashing its teeth," DeSpain said. "The attacker fled."
The woman said she was shaken and crying when she ran to her car and called 911. Because she was approached from behind, no description of the attacker is available.