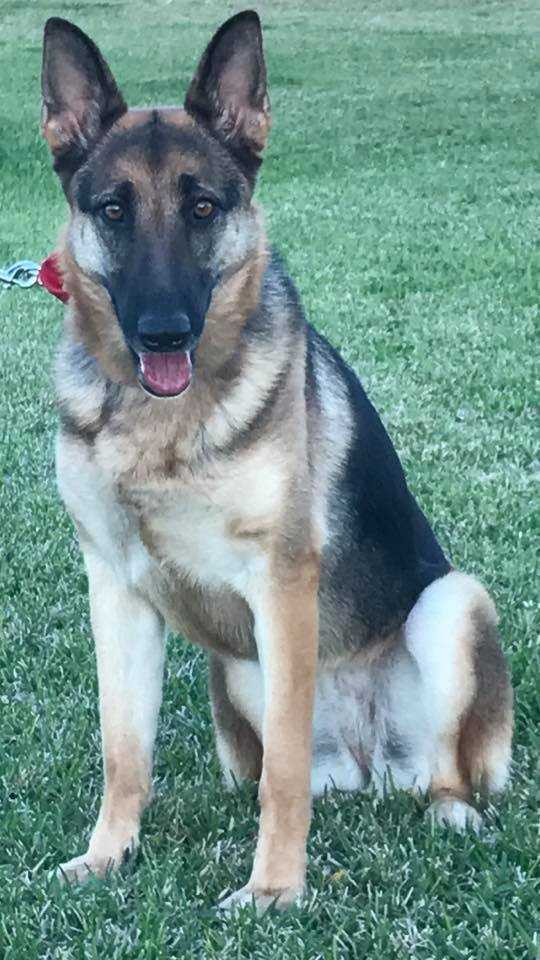 Good day, Life With Dogs Readers.  Today we have a beautiful, German shepherd to feature as our LWD Adoptable Dog of the Day.  Her name is Dolly, and she comes to us from the good people over at Val's Pals GSD and Large Paw Rescue out of Katy, Texas.  This dog LOVES to LOVE.  Sure, she's super smart and super fun with an unending play drive, but she's also a big cuddle monster!
Let's let Val's Pals introduce Dolly:
Dolly is 18 months to 2 years old.  A young happy vibrant dog.  Dolly is having a hard time sharing her life with other dogs.  She has some jealousy issues over people and would be best suited as an only dog. 
She has a very true to breed temperament.  Can play and run and be full of energy but also can be a super-cuddler.  Dolly will be very attached to her person (Velcro dog).  She knows sit and is learning some new obedience commands as well as receiving leash training.  Dolly would adapt in most any home that is willing to finish training with her.  
To see the Val's Pals Facebook page, click here.  To see Dolly's bio page, click here.