Every once in a while you hear that an elderly person has died, and within days, their bereaved spouse has passed, too.  That's exactly what happened to a dog whose owner died in this bittersweet story.  Hopefully now they have been reunited in heaven…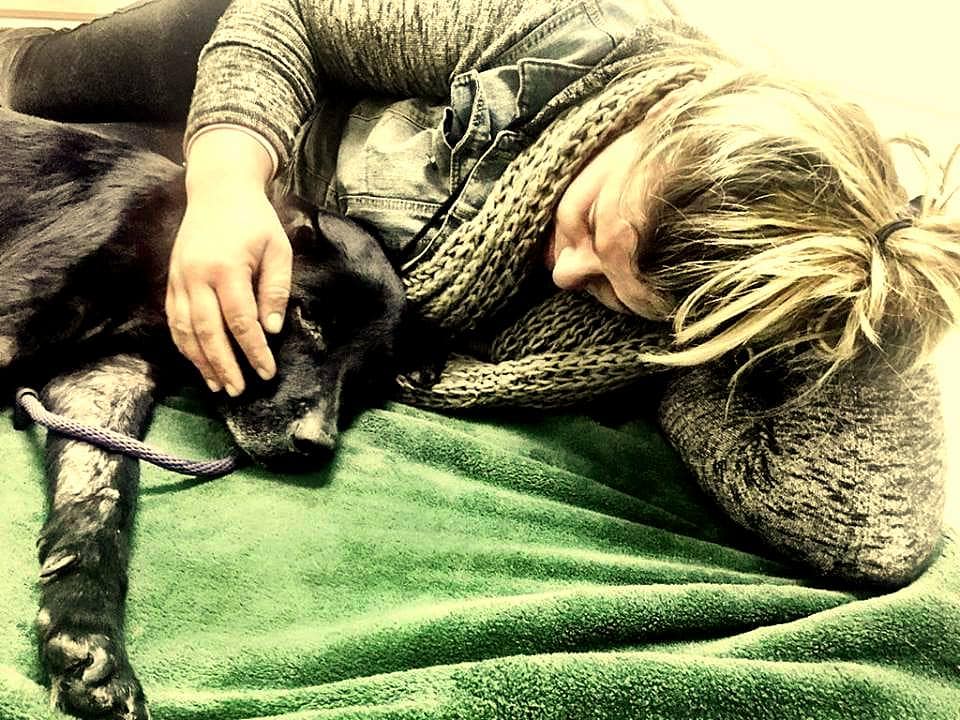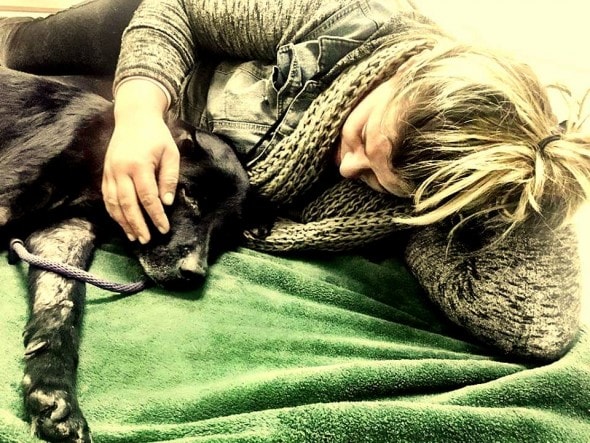 This comes from Speranza Animal Rescue in Mechanicsburg, Pennsylvania:
I got contacted this evening regarding a very sad situation. …
A local man had passed away this morning. Leaving his best friend of 15 years – a dog named Midnight.
When we arrived at the man's house, we were greeted by a few family friends, and the dog.
This old boy had no idea that his dad had passed.
His daughter told us he wouldn't know that something was wrong til this evening – at bedtime – as that's when he would snuggle in bed beside him.
On the way to the vet we knew that Midnight was not in the best condition. Frail. Weak. Arthritic. He was sadly suffering for some time health-wise…
At 7:45 this evening I snuggled Midnight as he crossed the bridge.
Right before his last breath he let out a sigh and wagged his tail – I truly believe that's when he saw his dad again – and they are now together for their bedtime ritual. ♡
If you are in the PA area and would like to give a dog a home, visit Speranza's Facebook page.
Update, 11:15:  When I read this story, the only thought that crossed my mind was, "Oh, how sad, but how sweet that he died the same day."  I thought it was just one of those fateful things.  Nowhere in the post was euthanasia mentioned.  However, after reading the comments on our Facebook page, I thought I should check the original post's comments.  Unfortunately, you fans were right – Midnight was put to sleep.  However, it was not simply because he was old or homeless.
Janine from Speranza commented:  "He was filled with tumors. Was confused. And was in pain. To me it's about the quality of a dog's life – not the quantity… he lived 15 years – he should have crossed the bridge sooner – but for some reason he wasn't able. He is now pain free and at peace."
I'm sorry, fans – it wasn't my intention to be misleading.