A three-year-old boy from Griggs County, ND, went missing on May 5, 2014 from his farm home, but fortunately he had his loyal Golden retriever named Cooper with him. The dog stayed by the child's side throughout the night keeping him safe and warm until rescuers located the pair and brought them back home.
As soon as the family realized that the child and pet were missing they contacted authorities. The Cooperstown Fire Department, Cooperstown Ambulance and Binford Fire Department were dispatched to the scene. Rescue teams were organized. Some were on foot, and other teams used ATVs, horses, and Bloodhound Search Dog to search for the missing pair. Even a small airplane was called to assist on the search.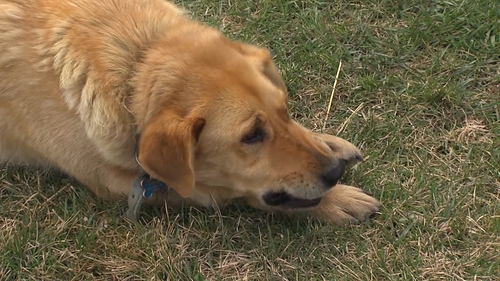 Around 2:00 a.m. some of the rescue teams were called back due to bad weather reports, but the family and ATV riders continued with the search. Soon after one of the ATV teams returned with the news that the child had been found.
According to WDAY 6 News a fireman on an ATV spotted something about a mile southwest of the farm. When the hero rescuers used his headlights to gain more visibility, Cooper stood up.
The loyal dog was resting on top of the child who was asleep. The actions of the hero dog kept the small child warm and dry from the rain.
Both were taken back to the farm and the child was then taken to Cooperstown Medical Center. Neither suffered any injuries.
Thank you Cooper for being man's best friend and keeping this young innocent child safe from harm. You are a true hero!