This Valentine's Day, fall head over heels for a four-legged companion during the PetSmart Charities National Adoption Weekend, February 10-12 at your neighborhood PetSmart store. Save a pet's life and enrich your own with the pure joy that only a tail wag can bring.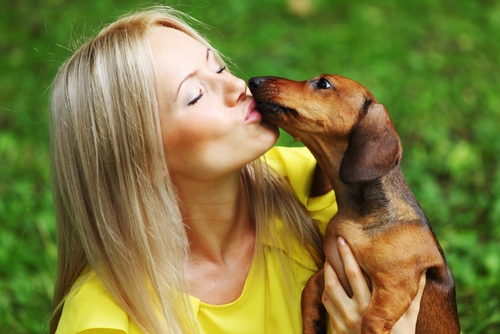 Whether your type is a cat or dog, puppy or kitten, purebred or mixed breed, you're bound to find the perfect match among the thousands of pets up for adoption by more than 2,000 local animal welfare organizations in all of the 1,210 PetSmart(R) stores in the United States, Canada and Puerto Rico.
Your pet adoption will benefit these local shelters and rescue agencies; each will receive $35 in adoption-reward grants from PetSmart Charities for every pet they adopt in stores during this three-day event.
"Adoption is one of the key ways to save pets and end pet homelessness, not to mention enrich our own lives with a loving companion," said Susana Della Maddalena, executive director of PetSmart Charities, Inc. "Thanks to generous donations from our wonderful supporters, PetSmart Charities funds hundreds of adoption events and awareness programs each year that help find homes for thousands of lovable and healthy pets."
Every year, PetSmart Charities and its local shelter and rescue agency partners host four National Adoption Weekends. During the 2011 National Adoption Weekends, more than 66,000 pets' lives were saved across the U.S., Canada and Puerto Rico.
Since 1994, PetSmart Charities has led pet-adoption efforts across North America; helping nearly 5 million pets find homes through the PetSmart Charities adoption centers. PetSmart Charities is also the leading funder of companion animal welfare efforts and has provided $134 million in grants and funding.