No one knows how a medium size dog became trapped in a 6 ft. high wire fence in Laredo, Spain, but thanks to the property owners who heard the dog's cries on July 26, 2015, and local firefighters responding to the emergency call, the pooch is now safe.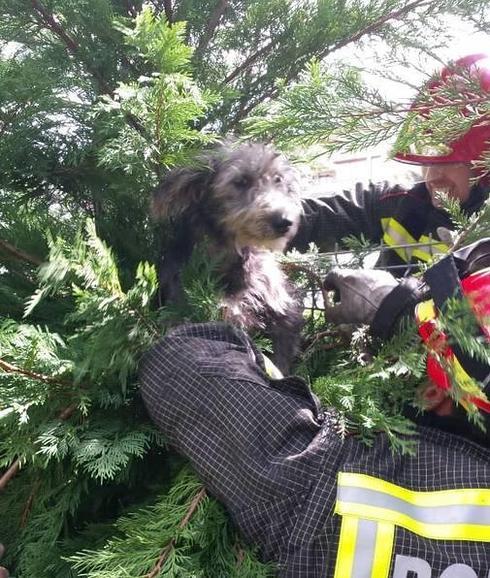 Rescuers are amazed the dog did not suffer any injures after being trapped in the fence for who knows how long. The pet was stuck in between the bars, suspended 6 ft. off the ground.
The wire fence divides two farms and is surrounded by thick pine bushes. Rescuers have no explanation as to how the dog climbed 6 ft. and became tangled. They wonder if someone purposely left the pet there, or if the pooch got himself in the mess all on his own.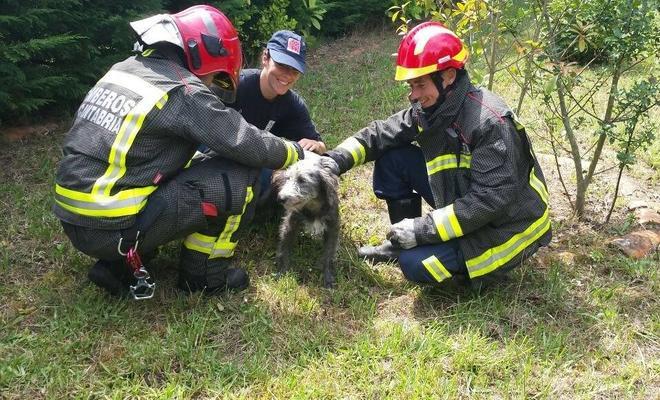 The dog was very scared but once rescued the pet was happy and very grateful to be back on the ground.
For now the property owners are caring for the dog until someone comes forward to claim the pet or until authorities determine if the dog should be surrendered to a rescue group.
Lets hope the lucky pooch finds his owners or makes himself at home in his temporary home.