Last week we talked about Halloween safety.  I promised to post all the pictures you sent from then till now, and here they are!
I included a bunch from my own family and tried really hard to focus on dogs – I had some very cute pictures of hamsters, cats and a bird in costume, but I try (and sometimes succeed) to focus on dogs around here!  How cute are these guys??  Post links to your favorite pictures of dogs in costumes – including your own pets of course –  in the comment section and I will post them all next Halloween!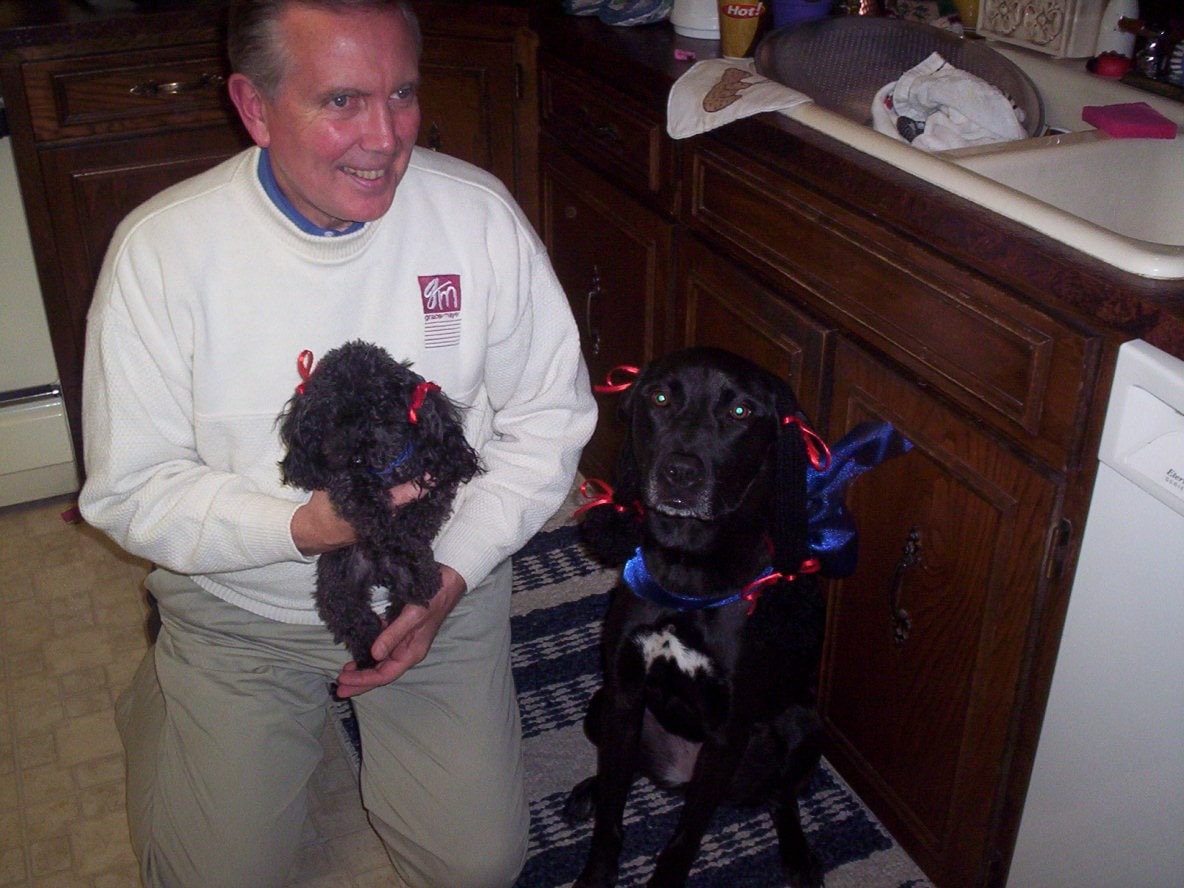 Joy the Panda

Ernie Lobster

Ike and Pete Shulenberger, the Scary, Scary Ghosts

Next Up, Frankie Jarolim from Will My Dog Hate Me?

Cowboy Frankie

Mardi Gras Frankie

Sam Menze - Go Big Red!

Sam the Pirate - Arg!

Joy, Ebony and Noodle as Dominos

CD Sealock as a Baby Dog - I dunno, I assume it stands for "Cute Dog!"

My New Lucy-in-Law!  She would not pose nicely with her pumpkin like CD did!

Two more fun costumes and then I will let you move on to your Real Life Halloween celebration or more links of cute dogs in costumes…

The Super Cute Bones as an All Terrain Armored Transport

Thank you Martha!

Thank you Kelly!

Have a Wonderful Halloween!

Next Week…Preparing for Blogathon 2011!