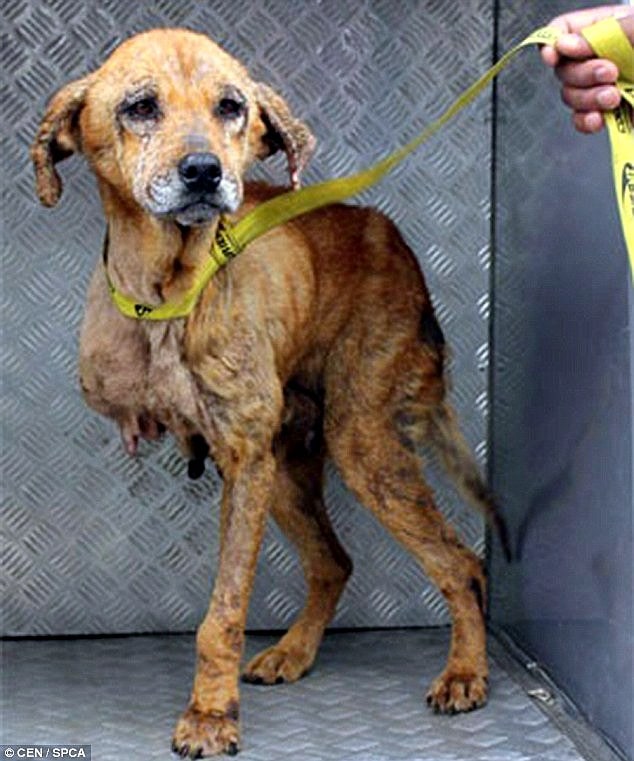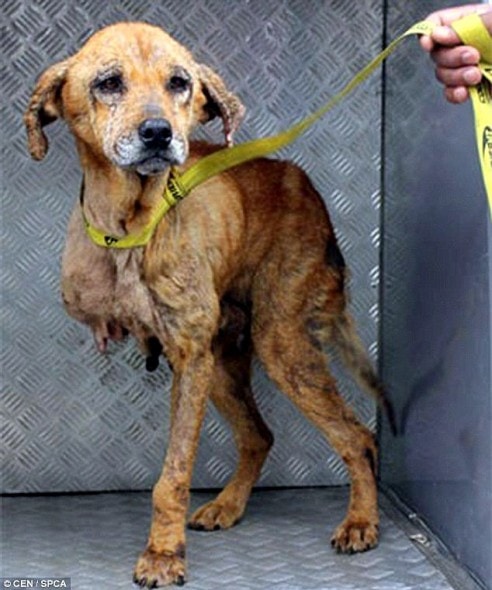 A dog made the ultimate sacrifice for her loved ones when she stood between them and a hail of gunfire coming from armed intruders.  She took a bullet to her leg, allowing for some of her family escape.
Merie had once been a street dog who used to fend for herself in South Africa.  But one family took her in, and she tried to repay them when a tragedy struck.
Armed robbers broke into the family's Cape Town home, and Merie stood in front of her family, barking and howling to try to scare off the men.
They fired a number of shots, landing one in Merie's front right leg.  Her elderly owners did not survive the barrage of bullets, but their adult children were able to get away.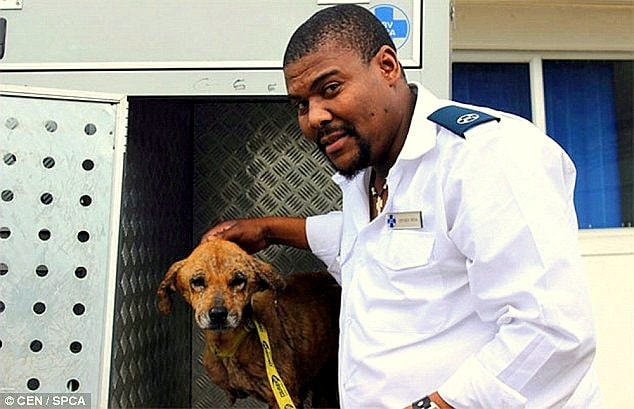 A police officer who arrived on the scene called animal welfare workers, who came to rescue Merie.  And collections Officer Jeffrey did an excellent job comforting her when she needed it the most.
"She wasn't the best cared-for dog, yet she still had absolute loyalty," said Belinda Abraham of the Cape of Good Hope SPCA.
Her leg was shattered, and had to be amputated.  But she is resilient, and was soon able to run on just three legs.  She is still being cared for by the rest of her family, who now have no question about her faithfulness.
"Her owners have brought her back for regular checkups to make sure the wound is healing properly," said a Facebook post.  "And every time we see this little dog, we are reminded what true courage is."