In Durango, Utah, a 5-year-old golden retriever fell in a 20-foot ground hole near Andrews Lake when the dog was hiking along its owner. Fortunately, San Juan County Search and Rescue safely retrieved the uninjured dog and reunited the pet with its worried owner.
On the morning of August 28, 2013, Carol Johnson, some friends, and their pets, went for a hike, but 20 minutes into their hike, Johnson's golden retriever, Maya, was nowhere to be found.
When the women searched the area they heard distant cries and that's when they discovered Maya had fallen into a nearby gap.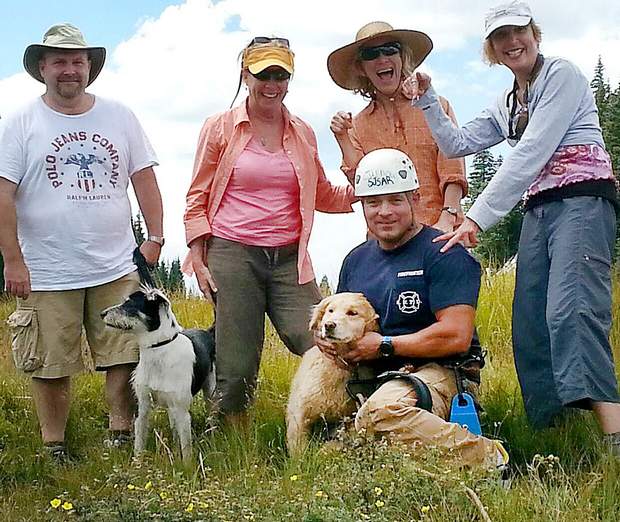 "I think she just went over to the grass area, and before she knew it, she just tumbled and rolled right down into the crevice," Johnson told The Durango Herald.
Realizing the crevice was too deep for any of the women to climb down safely, the group of adventures called police for help. Authorities dispatched San Juan County Search and Rescue and soon Donnie Curnow arrived to rescue Maya.
With the help of the women, Curnow was lowered into the hole. He then harnessed a scared Maya and instructed the hikers to pull the dog up.
"I just made a harness out of webbing for the dog," Curnow said. "[Maya] just wanted to get out of there."
The rescue took about 25 minutes to accomplish, and fortunately for Maya and Johnson, the hike didn't turn into a tragic experience.
Maya enjoyed a well deserved steak after facing this scary ordeal.