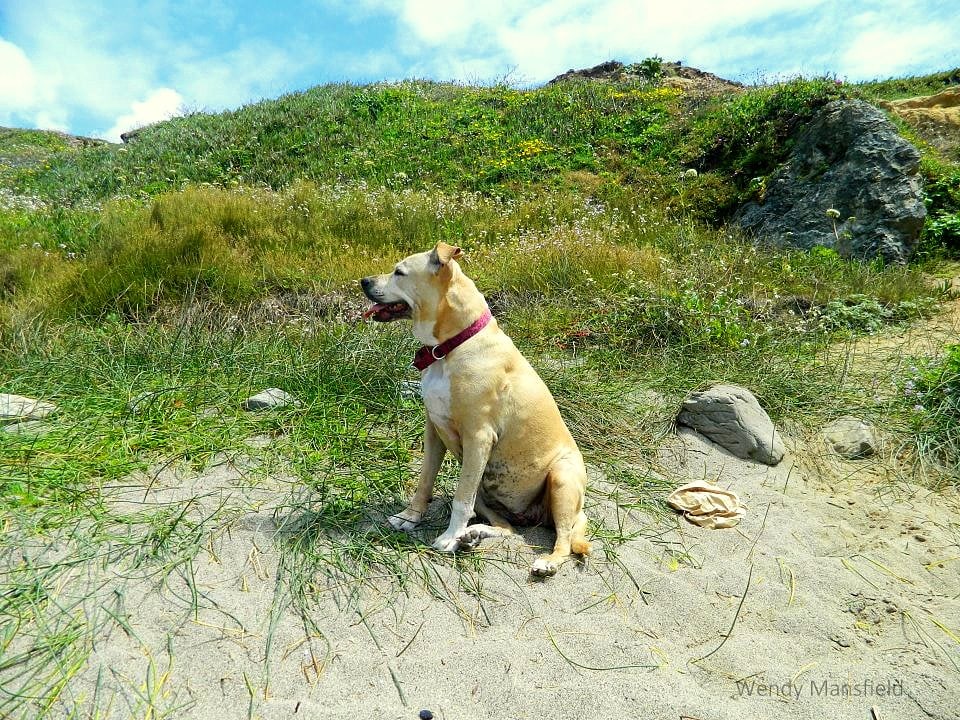 The day before Wendy Mansfield's appointment to have her ailing senior dog put to sleep, she decided to try one last option:  cannabis cookies.  Unlike everything else she had tried, this worked, and Mansfield isn't the only loving pet owner embracing this effective alternative.
Mansfield lives in California, where medical marijuana is legal.  Kali, her 15-year-old rescued Lab mix, often licked her paws, a sign of pain, which lead to coughing fits from the amount of fur she was ingesting.  After giving her a cookie, Mansfield said the licking stopped.  Carefully monitoring her dog, she gave her a couple more of the edibles.
Surprisingly, the formerly morose and lethargic dog got up to have a drink of water and go for a walk outside, which is something she hadn't been able to do without being in pain.  Mansfield immediately canceled her vet appointment.
"Never in my wildest dreams would I have anticipated this," she told Quartz. "It brought my dog back."
Kali was given an Auntie Dolores snack made for humans, but the company launched a line of pet treats last year.  Unlike their marijuana-based varieties for humans, the pet edibles, called Treatibles, are made from hemp.  The cannabis stems are low in tetrahydrocannabinol (THC), which is what produces the "high" feeling, but hemp contains cannabidiol (CBD), which mitigates pain.
Alison Ettel began using marijuana after emerging from a coma caused by meningitis.  She launched a company called TreatWell in 2014 with a cannabis grower.  Distressed pet owners contacted her about making tinctures for their ill animals, which she has also used successfully on her own cat, who had cancer.
Ettel uses cannabis products instead of hemp, noting that most hemp is manufactured for its fibrous properties rather than its medicinal ones.  She believes that cannabis is also more effective than hemp.  Additionally, she worries that imported hemp will be bathed in pesticides, diminishing any health benefits.
But because of the red tape involved, Ettel is wary about marketing her products to pets, and sells directly to California patients with medical marijuana cards who join the collective.  Members must provide vet records to establish the legitimacy of their pets' ailments.
"There's always going to be risk involved," she said. "To be honest, helping these pets and these people is much more important to me."
Unfortunately, veterinarians aren't currently able to prescribe such treats, and the FDA has sent warning letters to a number of companies selling edibles for animals, taking particular offense to how the treats are marketed.
Sarah Brandon, co-owner of Canna Companion, and her husband attended veterinary school and in 2014, started a business selling hemp powder for animal consumption.  The language used on their website made the product sound like a drug, which the FDA frowns upon, rather than a supplement.  The company said the powder was "safe and effective" and could "reduce cancer-associated symptoms."  But because of the FDA's grievance, they changed the wording on the site.
"Being vets, we are required by law to use medical terminology," Brandon said "We don't say an animal has tummy pains. We say they have gastritis and we use those terms."
Marijuana is used to treat a multitude of health issues – everything from depression and anxiety to epilepsy and Crohn's disease.  People suffering from cancer praise its ability to mollify the unbearable side effects of chemotherapy.  When pet owners see their beloved animals suffering, they want to minimize their discomfort and marijuana seems to be the safest remedy.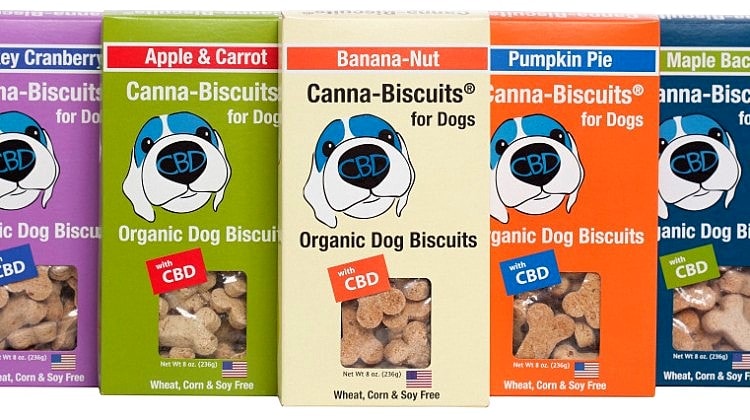 The current amount of research on the efficacy of marijuana use on animals is lacking, mostly due to the legal gray area under which its study falls.
"If you think about it, universities are still in limbo," said Soren Mogelsvang, CEO of Peak Pharmaceuticals. "They don't know if they can research cannabinoids and are worried about losing grant funding. The hemp laws, the farm bills – there's very little case law that defines what's right and what's wrong.
However, as professor Dawn Boothe notes, studies have been done on lab animals with human drugs that contains cannabinoids.  Sativex is a mouth spray that helps people suffering from multiple sclerosis.
"We can't ignore the therapeutic benefits," she said.
But Boothe recommends that people consult their vets before making any health decisions for their pets.
"I'd like to think that people would think it's a bad idea to treat children without a physician's advice," she said. "I think it's the same with animals."
Sarah Brandon agrees.
"As a business owner, pet parent, and veterinarian, I absolutely understand that desperation people feel," she explained. "They feel this beloved member of their family is suffering and they don't know how to help them."
Mansfield didn't talk to her vet before giving Kali the canna-cookies, but she did afterward.  The vet told her to check in periodically.  Now, instead of taking a number of narcotics, Kali is given a three or four biscuits every few hours and a painkiller to sleep at night.
"[Vets] are in a strange position, and this is all new," Mansfield said. "The best way to gauge your dog is to watch them. With my involvement with my dog, my vet feels comfortable with my decision."
Mansfield wouldn't do anything for her dog that she wouldn't do for herself.  She has Bell's Palsy, and while recovering from meningitis, encephalitis and the medically-induced coma, she decided not to take the oxycodone she was prescribed, and self-medicated with marijuana instead.
"I'm a walking miracle, too."
The opinions on marijuana use for medicinal and recreational purposes remain divided, and we understand that discussion can lead to heated debate.  Please keep comments civilized.