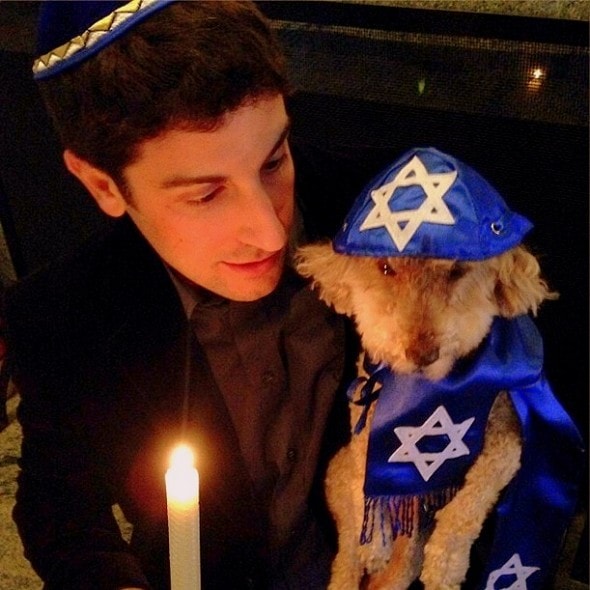 Jason Biggs' dog Teets is officially a 'man' – the 13-year-old was ushered into adulthood with a bark mitzvah, complete with blessings of Baruch atah Adonai and challah.
Biggs' wife, Jenny Mollen, was dressed accordingly and Instagrammed the event from the Sinai Temple in Westwood, CA. Teets was even joined by a few canine friends, who enjoyed noshing on the challah with him. 
They certainly know how to make a dog feel like family!

The theme: Teets around the world.