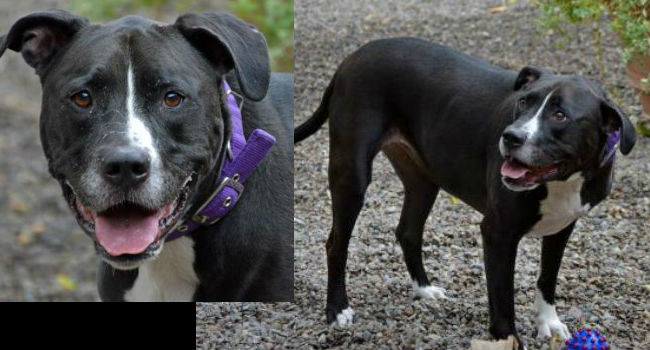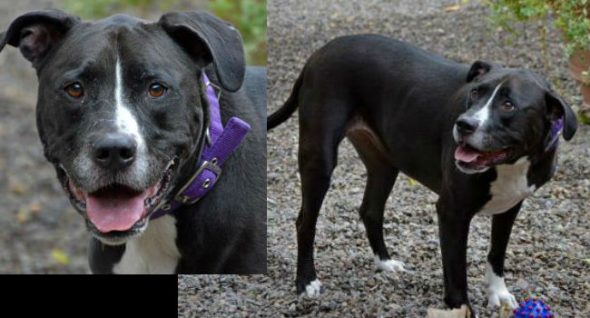 ——————————————————————————————————————————————————————————————————————————–
This gorgeous black-and-white cookie of love is Lilly, a seven-year-old pit bull mix who's very much hoping for a new home in time for 2018.
Lilly's temporary home is with Lollypop Farm up near Rochester, NY; she arrived because her previous owners were unable to keep her, but she's destined for love with a new family. Lilly absolutely loves going for walks — she does wonderfully on a leash! She's also a greedy goofball for ear rubs and leans into you for attention in the sweetest, most loving way. Lilly is definitely a leaner!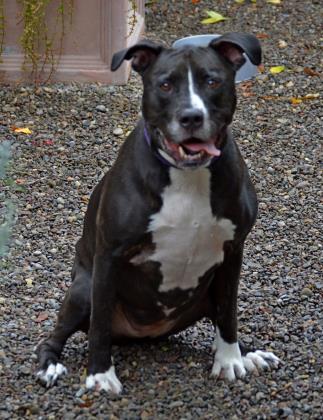 Older dog lovers looking for a new pup to love get special benefits at Lollypop Farm; Lilly is available through their Seniors-for-Seniors program, which means that with an approved adopter 60 or over, her adoption fee will be waived!
To learn more about Lilly, visit Lollypop Farm here.