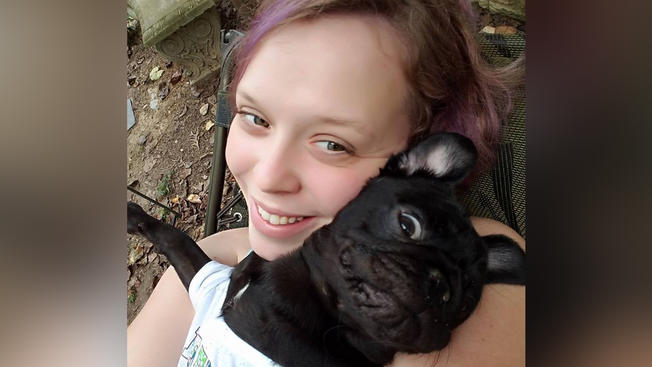 ————————————————————————————————————————————————————————————————————————————–
————————————————————————————————————————————————————————————————————————————–
A young woman who died trying to save her beloved dog is remembered today in her home state of Virginia and beyond.
Katie Mason, 28, was driving her Toyota Camry on I-95 South when her car ran off the road, striking a guard rail. When she opened her car door, her small, black pug, Stella, ran from the vehicle and into the high-speed traffic. Mason gave chase.
Both were struck and killed by a Honda Civic, the driver of which, say Virginia State Police, was unable to swerve to avoid them. Both Mason and Stella died at the scene.
Mason was a member of the Virginia National Guard who spent time at Virginia Commonwealth University. She lived with her dog and parents in Aquia.
"Katie was always kind, sweet and had a huge personality," a family friend told News4. "It's so heartbreaking."
Fellow service members shared their grief on social media.
"It's a sad day for the 266th MP family. Rest in peace Katie Mason," one wrote on Facebook.