WARNING:  Graphic content to follow.
When the team from Animal Aid Unlimited found Obie, he had given up and was on death's door.  A gaping injury behind his ear was badly infested with maggots, and someone had coiled rusty wire around his leg so tight that it was nearly down to the bone.  But thanks to his heroes, he is now a happy and healthy dog.
Animal Aid Unlimited finds creatures in the worst shape and helps them, no matter what species they are.  This dog was in some of the worst shape the crew had ever seen.  He was working so hard to fight the infection that was coursing through his body, but could no longer do it.  Obie was on death's door and had collapsed, but AAU found him just in time.
The first thing they did was carefully remove the wire from him leg.  Next, they flushed out the wound along his face, and once they removed the maggots, they wrapped up his wound.  He needed IV fluid for several days.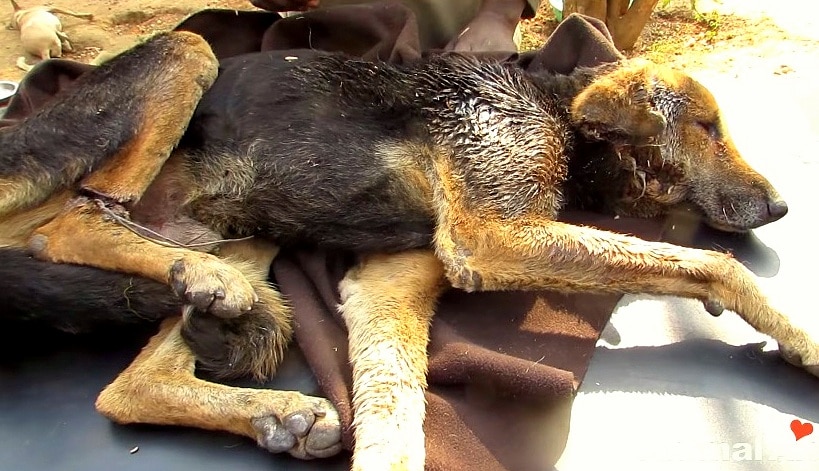 After months of treatment, Obie was finally healed.  He showed staff members how docile and loving he was; it was clear just how much he appreciated their care.
If you would like to help them continue saving all the animals they do, please click here.