Quincy Bui from Houston, caught in his home's surveillance system an unknown man approaching his home. The man parked his truck right outside Bui's home, walked towards the backyard carrying a puppy under his arms and left a note on Bui's front door. Police are now searching for the man who dumped a sick puppy in Bui's backyard.
The note left at the home owner's front door read as follows:
"My dog is in your backyard. I cannot afford her. My husband beats her and I can't let her live with us. I love her too much. Her name is Ruben-May. Thank you."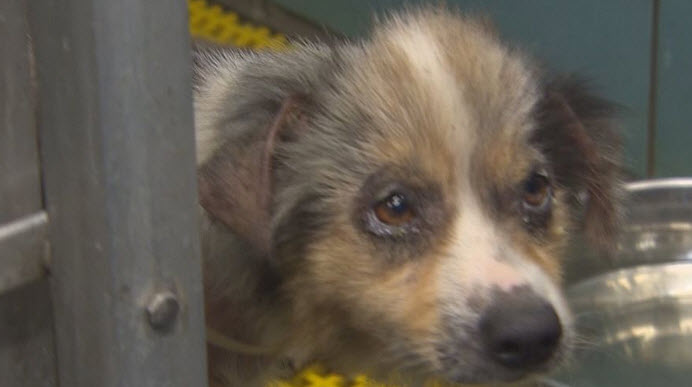 Thanks to the video, police learned the person abandoning the puppy is not the "distressed" woman from the note.
Ruben-May is suffering from eye and skin infections, she is losing her fur and is very sick. She was turned over to animal control and police have opened and investigation. Authorities hope to identify the man who abandoned the pup.
Watch the video below: