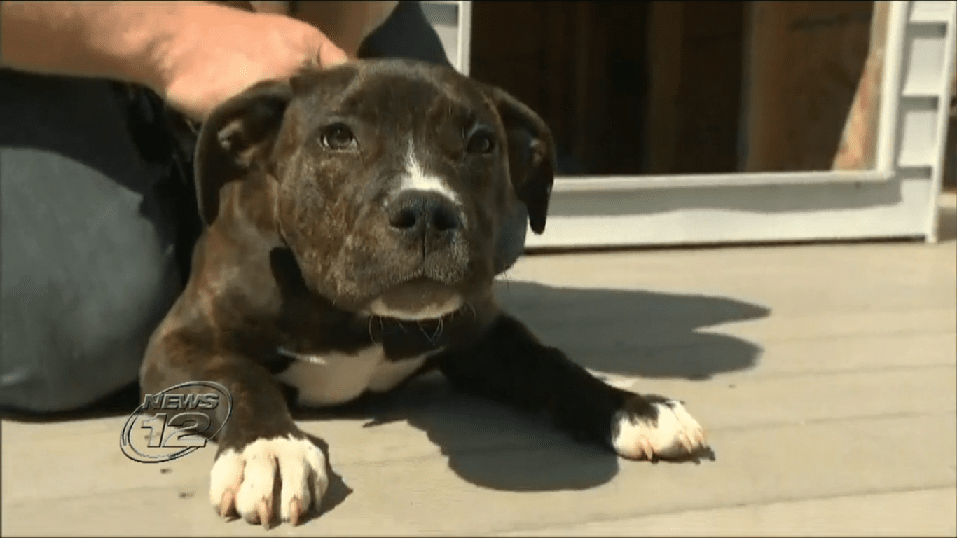 Last month an unknown hero came to the rescue of Nick Secchi and his puppy saving both their lives. Now Secchi is hoping to find the man that saved them so he can thank him.
On March 4th Secchi was taking his puppy Baby Girl to Milburn Pond Park in Freeport, New York for a walk. Suddenly the puppy took off and jumped into the icy waters. Secchi, who is a certified diver, jumped into save her. Secchi placed the puppy on a beam close to the bulkhead. However, Secchi got into trouble when he was soon stuck in two-and-a-half feet of mud. Secchi was convinced he was going to die as no one was around the help him.
All of the sudden someone pulled up and saw Secchi. The unknown man called police for help. A police officer and the man pulled 225-pound Secchi out of the cold water safely. Both Secchi and the puppy are safe thanks to this man, and now Secchi is hoping someone can help connect him with his hero so he can thank him for saving his life and his puppy.
If anyone has any information on the unknown hero, Secchi is asking that you contact him at (347)-531-7807.