Jordan Kahana had some time off of work, so he decided to go on a journey from LA to visit the Grand Canyon.  He was shocked to see a pair of fluffy puppies ambling along the middle of a desolate highway, with no mother anywhere to be found.  So he brought them to a vet, got them their boosters, and took them along on his adventure!
Just a month prior, Jordan was going to adopt a husky, but got cold feet at the last minute.  One month later, he was off from work between Christmas and New Year's, so off he went on an adventure to see one of the most spectacular sights our planet has to offer.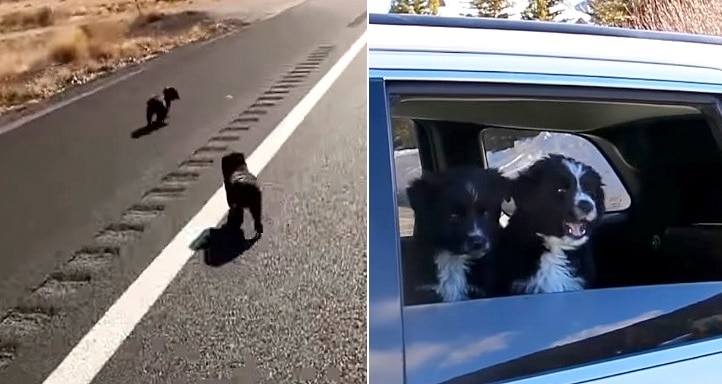 He was shocked to see two puppies wandering around in the middle of the highway in Arizona.  Though it's not a particularly busy stretch of road, people do drive fast, so these lil cuties easily could have become roadkill.
Jordan scooped them up and took them to Page Animal Hospital to make sure they were healthy.  He decided to call his new family the Adventure Squad, and since that day, the trio have been on all sorts of road trips.  Check out Jordan's YouTube channel to see more of their adventures.