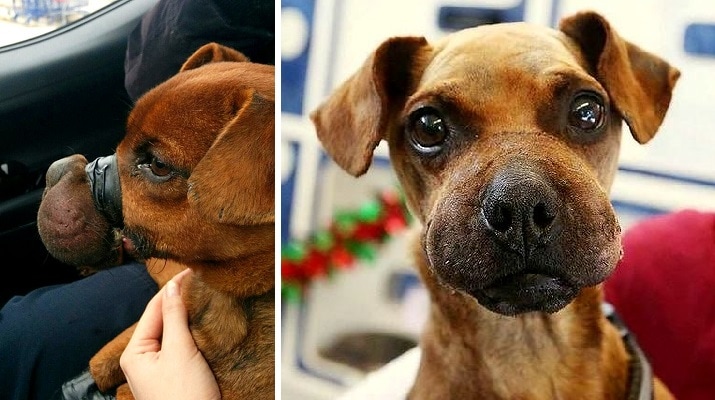 ———————————————————————————————————————————-
Michael Earl Hill was supposed to drop a family's dog off at a shelter, but instead, he bound his muzzle and legs with tape, and left him to die in a field.  But the dog, Justice, was rescued (thanks to two other dogs) and is now thriving.  Hill has been sentenced to two years in a federal penitentiary and is banned from even living with animals for 25 years.
Jessica Hems and Adam Esipu gave Hill the $60 surrender fee to take their seven-year-old Patterdale terrier, Nos, to the humane society because their newborn daughter was allergic to him.  But for reasons unknown, he chose to make him suffer and die slowly and painfully.
———————————————————————————————————————————-
Thankfully, he was found in a field next to a Canadian Tire in Windsor, Ontario.  On December 17th,  Dean Cresswell was walking his dogs when they discovered him.
"I had gone shopping at the Canadian Tire, came out and the dogs were in my vehicle, so I thought I'd give them a little walk," said Cresswell, referring to his huskies, Bandit and Phoenix.
"For some reason they went down further than they normally do … so I went to see where they were at and I saw the little head poke up. That's when I saw the little dog.  I don't want to say too much because I'm going to get all upset again," he explained to the Windsor Star.
———————————————————————————————————————————-
The poor thing had electrical tape bound so tightly around his snout that the swelling almost stopped him from breathing.  Cresswell didn't have a knife or scissors with him, so he got him to the Windsor/Essex County Humane Society, where he was renamed Justice.
It's definitely disturbing to see it," said Melanie Coulter, executive director of the WECHS. "This is just such incredible cruelty for absolutely no reason. This dog suffered a lot and almost didn't survive."
Had it been much longer before someone found him, he certainly would have died.  He appeared to have not been well cared for, as he was found to have heartworm and a growth in his mouth.  But WECHS has been working to get him the medical and behavioral treatment he needs.
———————————————————————————————————————————-
After Cresswell got Justice to safety, he took to Facebook to find the dog's abuser.  Within a few days, former owner Adam Esipu was at WECHS to turn in Hill. The man was arrested and charged with causing unnecessary suffering to an animal.  He was denied bail, and was placed in solitary confinement at South West Detention to protect him from potential retribution from other inmates.
Cresswell also started a petition, asking for Hill to be sentenced to the maximum 25 years in prison and given a lifetime ban on pet ownership.  It was presented to the court with over 65,000 signatures.
———————————————————————————————————————————-
On Monday, February 1st, Hill entered a surprise guilty plea.  Ontario court Justice Micheline Rawlins, who owns a dog given away because of allergies, sentenced him to two years in federal prison, with an additional three years of probation.  He is not allowed to own, or even live with, animals for the next 25 years after his release.
Hill has a long record, including convictions for robberies, assault with a weapon, and domestic assault.  He was last released from jail in 2011.  A few months ago, he found work with Esipu's father.  Co-worker Fred Doughty said he and the Esipus helped Hill settle into the area.
———————————————————————————————————————————-
He had legged it out of the courtroom just moments before.  In spite of the judge's warning to the teeming courtroom, Doughty lost control and swore at Hill.  He undoubtedly was not alone in his feelings.
"There is no other way to describe this act; it's a despicable act of depravity," assistant Crown attorney Craig Houle told the court.
As for Justice, he is slowly recuperating.  Because of all the hubbub, hundreds of people have flocked to adopt him.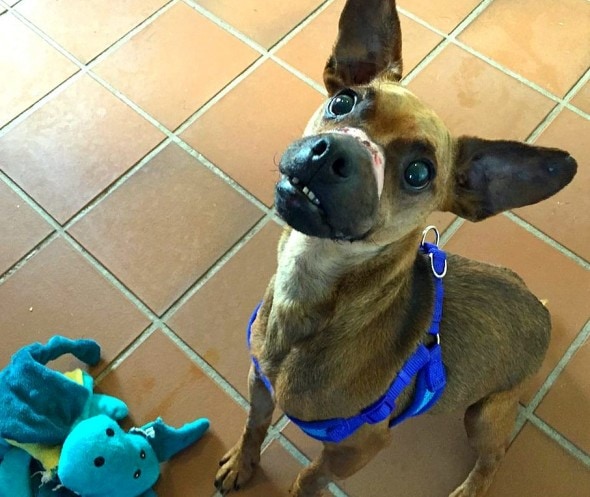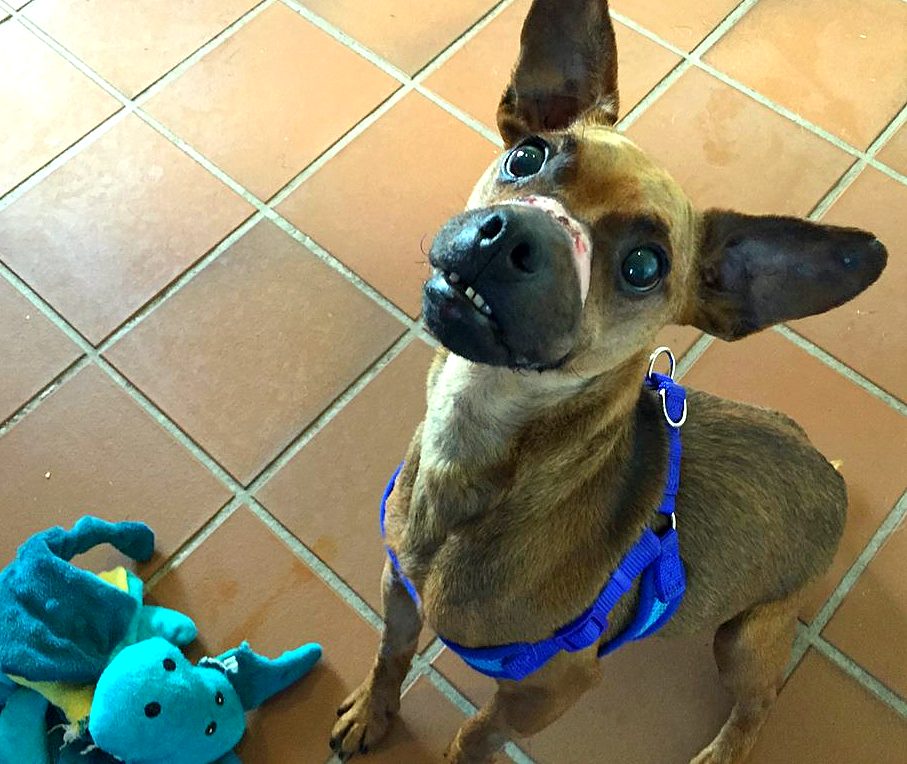 ———————————————————————————————————————————-
"The earliest would be summer," said Coulter. "He hasn't even started his heartworm treatment and that's a three-month process. We're not even taking applications at this point because we would end up with this huge list and probably half the people in four months would not be able to take him, or the home might not work."
He doesn't get along with cats right now, and he is not "reliably house-broken."
"We hope that will be resolved by the time he's ready for adoption," Coulter said. "But if he's not, that's going to eliminate potential adopters. Once we're at the point where he's medically ready for a home, we'll basically look at what issues he may have and what homes will be able to meet his needs."
———————————————————————————————————————————-