To make it to the top ranks as a K-9 officer, a dog doesn't need to be Rin Tin Tin or a large breed dog like all other courageous canine officers we see in airports or in the back of police patrol cars. Meet Spot, a small breed dog that recently joined the force in Salt Lake City, Utah. He is the first service/emotional support dog for other officers in his police precinct.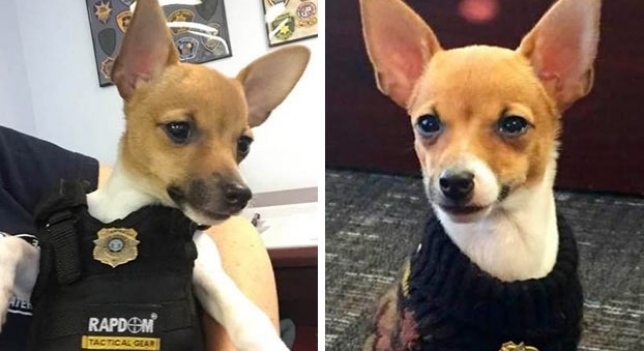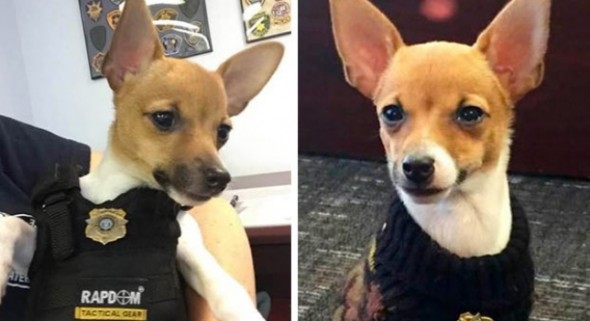 Spot was adopted by an officer who works in the crime prevention department. The dog was just the officer's pet but one day the pet owner decided to take Spot into work. On that day everyone in the office fell in love with little Spot and they unofficially named him the office's emotional support dog.
The tiny dog started "working" full time after an officer arrived to work in a bad mood, but after being greeted by Spot the officer's mood completely changed. Since that day, Spot is expected to be at work every day, not only does he brighten other officers' days, but he also goes on special assignments around the community like visiting the elderly and area schools.