U.S. Marine Lance Cpls. Matthew Scofield (left), 19, from Syracuse, N.Y., and Jarrett Hatley, 21, from Millingport, N.C., a squad automatic weapon gunner and an improvised explosive device detection dog handler with 3rd Platoon, Lima Company, 3rd Battalion, 3rd Marine Regiment, rest next to Hatley's dog Blue after clearing compounds with Afghan National Army soldiers during Operation Tageer Shamal (Shifting Winds).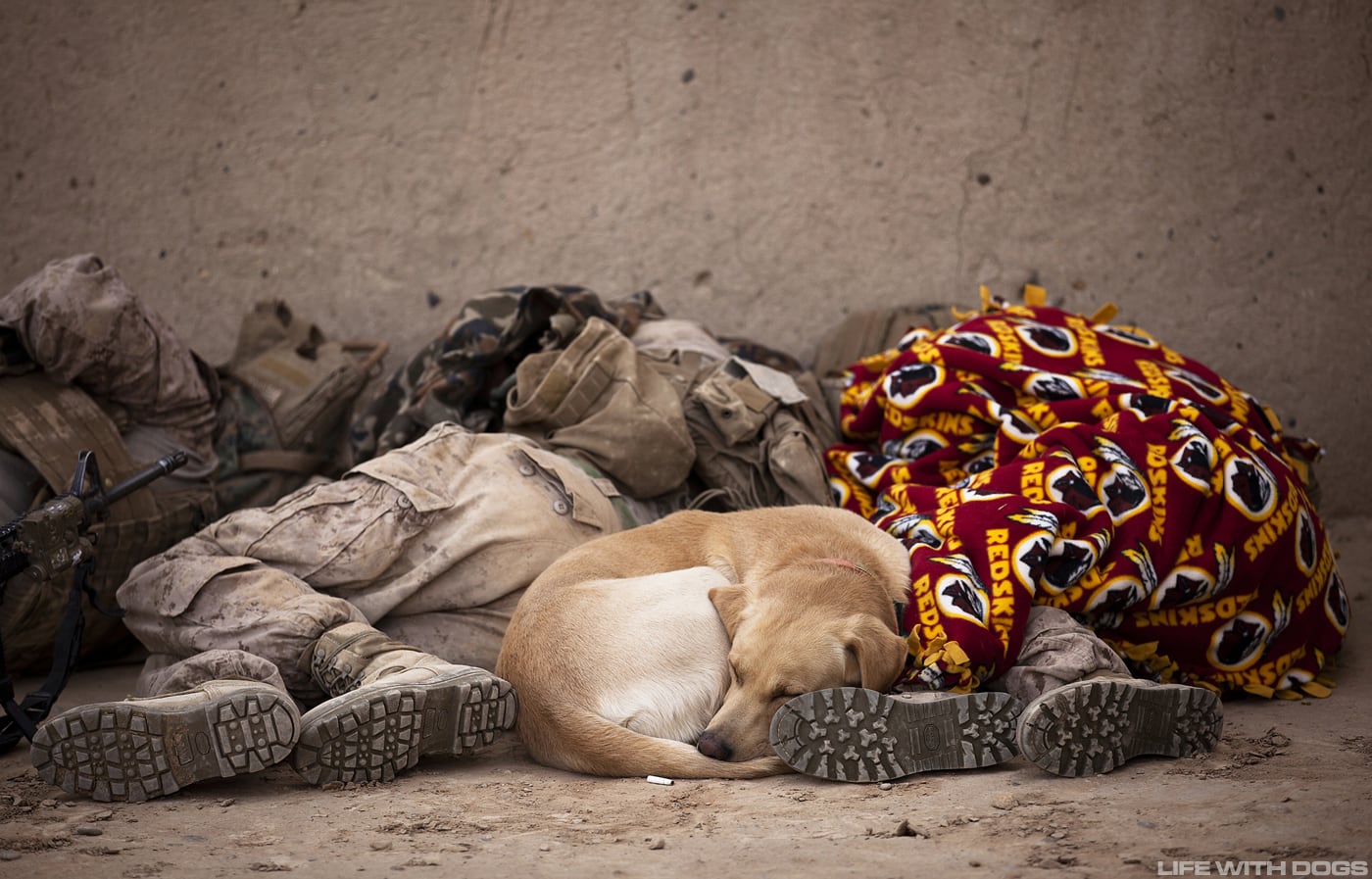 Over the past five years, coalition forces have operated with Afghan National Security Forces to defeat the insurgency in the central Helmand River valley. Driven from the green zones, or populated areas, of districts in southern Helmand, enemy fighters have sought refuge in bed-down locations west of the Helmand River.
This area on the outskirts of Garmsir district has been, until now, nearly untouched by the partnered forces and the Afghan government. During the operation, Jan. 4-8, Afghan forces and Marines with 3/3 cleared the area of insurgent activity, weapons and improvised explosive device-making materials, and held shuras to address the concerns of local elders.
After a job well done, all enjoyed some well earned rest.