In a photo captured by Yoshiaki Mae a black dog named Goma gives a ride to a wild baby monkey.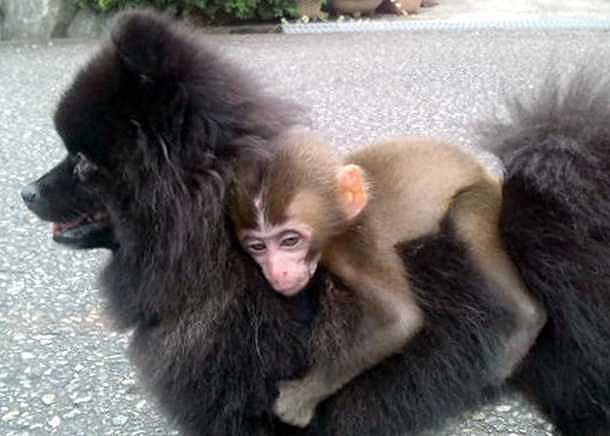 Yoshiaki Mae spotted the young, frail Japanese macaque on a mountain near his home and took it home in order to care for it and nurse it back to health. It is believed that the youngster was separated from its mother when Typhoon Roke swept through Tanabe in Wakayama prefecture, central Japan.
Yoshiaki Mae said the monkey and his dog hit it off instantly, becoming pals and entertaining friends and neighbors. As cute as the partnership is, it is fleeting and all the more precious for it: Mae is planning to return the baby monkey to its natural habitat shortly, as soon as it regains its health.