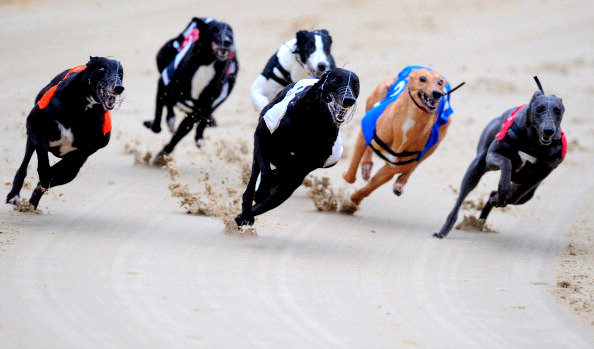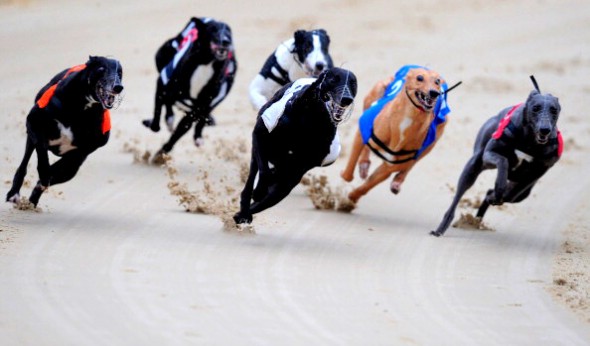 Colorado's Governor John Hickenlooper has signed a bill making it illegal to race Greyhounds in the state.
We have all heard the stories.  Sure, some of the poorer performers and dogs retired from racing do actually make their way to into rescues, and very good forever homes have been found.  This bill speaks for the thousands and thousands of others who do not.
Back in the 1940s, when dog racing was legalized, five dog racing tracks had opened, and closed almost immediately.  Regardless of how much money the tracks lost, it wasn't until about 2008 when the last one was shut down.  Greyhound advocates in the area have always been concerned that new tracks would open anyway.
This new bill was introduced by Representative KC Becker and sponsored by Senators Lois Tochtrop, Pat Steadman, and Linda Newell.  This bill, not unexpectedly, also has the backing of many advocacy groups and rescues, including GREY2K, Colorado Voters for Animals, and Colorado Citizens for Canine Welfare, the ASPCA and the Humane Society of the United States.
A report coming from GREY2K shows that greyhounds running at tracks in Colorado were forced to live lives of strict confinement in stacked cages that often left no room for larger dogs to completely stand up.  There have also been many other allegations ranging to drugging or "doping" of dogs, all the way to dogs randomly missing, without ever having any explanations as to where or why.  This information is only worsened by the 2,636 plus injuries reported at these Colorado tracks between 1993 and 2007.  Over half of these injuries involve broken legs and fractured spines.
This new ban in Colorado is being considered a big victory.  That being said, greyhounds are still forced to race, legally, in other states.  As of the time of this article, there are still eleven states with no bans of any kind in place, and seven of them have some form of operational dog racing tracks running.
There is a recent law in Florida that requires the reporting of any greyhound deaths.  Thanks to this law, we now know that over the last few months in 2013, 74 greyhound deaths have occurred at 10 Florida tracks.  If you do the math, you get roughly one death every three days.  Just in the beginning of 2014, there have already been 18 deaths at these Florida race tracks.
Advocates at this point are pushing for not only reporting the deaths, but injuries as well.  They are also trying to remove a state mandate requiring any gaming/gambling operations to offer dog racing as a "wagering sport."  Even if the various gaming houses wanted to put an official end to dog racing, they couldn't.  At this point, thankfully, law makers and those in the gambling industry are realizing the issues with dog racing, and are finding themselves and others to be more and more on board with putting an end to it.
Representative Matt Gaetz, republican from Fort Walton Beach, Florida stated, "Let's be honest about the fact that the only reason we have greyhound racing in the state of Florida is that our laws require pari-mutuel facilities to engage in this barbaric practice simply to keep their licenses.  It doesn't make any sense."
Florida will hopefully be next to bring about legislation that puts a stop to dog racing. GREY2K is running a poll, asking people which state we'd like to see be the next in line to ban the practice all together, and Florida is in the lead.
Looking for info on what's going on to help ban greyhound racing, or for rescue and adoption options?  Visit www.grey2k.org for more.